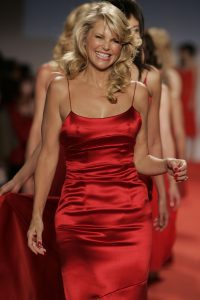 When it comes to Hollywood figures who have defied the hands of time, Christie Brinkley comes to mind. What the public may not know is how she does it. Articles across the internet have recently surfaced revealing her most recent regimen for maintaining that "youthful look". In 
this article published by Business Wire
, Christie mentions 
Xeomin
 as her preferred treatment for the lines between her brows as well as the non-surgical skin tightening and lifting treatment, 
Ultherapy
, for her neck and décolletage.
At 
Atlanta Face & Body
, we understand that Hollywood Stars are not the only people who are "vigilant about choosing products and treatments" that help them to look youthful and vibrant. That's why Dr. Elizabeth is committed to offering her clients the latest technological advances for nonsurgical and minimally-invasive procedures–including 
Xeomin
 AND 
Ultherapy
.