We know how great Vivace is, but don't just take it from us!
Check out these recent celebrity shoutouts after their first Vivace treatments!
Corrine Olympios gives her first Vivace treatment a glowing review in this US Weekly article: http://bit.ly/2ETM6vB
2. Molly Sims posted a selfie following her first treatment. Sims calls 2019 the year of taking care of our skin in a recent Instagram post.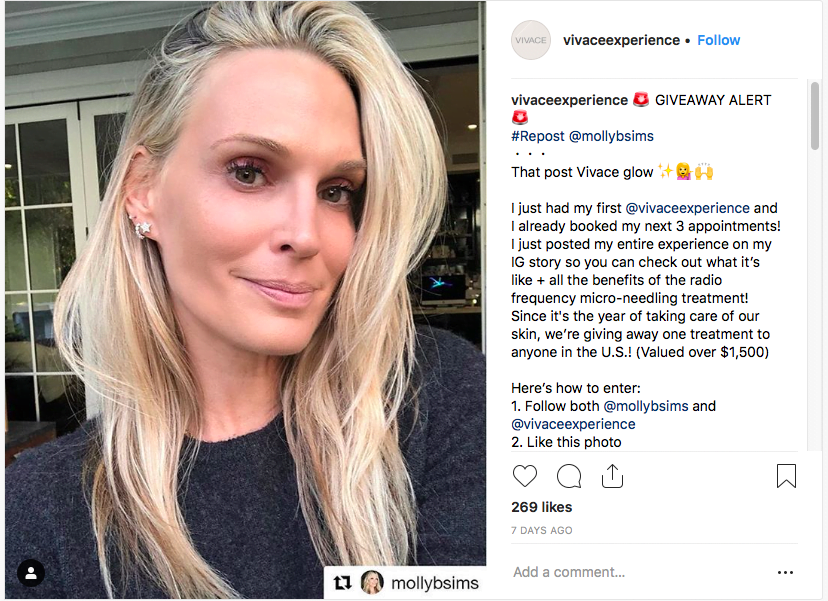 3. Olivia Culpo describes her recent Vivace treatment in a post on her blog: http://bit.ly/2H0Xhp1
Find out yourself how great Vivace is! Call 678-888-3223 to schedule your free consultation.