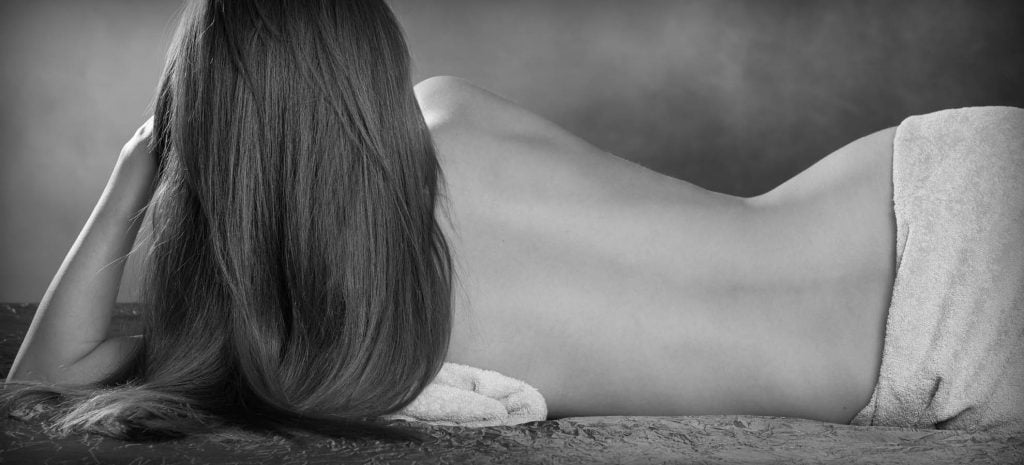 Not a fat problem

If you've been dieting and exercising but failed to make a dent in your cellulite problem, don't blame yourself. Cellulite is really not a fat problem. It is actually caused by various factors that are beyond your control. Aging, hormones, genetics and dramatic weight changes can all play a role in the appearance of cellulite. These factors can cause connective tissue bands under the skin to stiffen and the fat cells they surround to become larger and push up into the skin, creating the characteristic "cottage cheese" effect.
Cellulaze™ treats cellulite from the inside-out
Dr. Elizabeth uses Cellulaze™ to target herniated pockets of fat, fibrous septae, and thinning dermis—the core structural defects underneath the skin that cause cellulite. A very small cannula (a tube about the size of the tip of a pen) is inserted, delivering energy directly under the skin. This increases the thickness and quality of your skin, while simultaneously releasing the fibrous bands that pull it down. The cellulite laser is then used to diminish the lumpy pockets of fat that protrude though the fibrous bands under your skin.
Only One Treatment is Needed for Cellulite Removal
Cellulaze™, the inside-out approach to remodeling your skin, has been clinically proven to increase your skin's natural thickness for a smoother, healthier look that lasts. And unlike outside-in approaches that typically require 4-8 treatments, the minimally invasive Cellulaze™ procedure requires only one minimally invasive treatment that reduces cellulite and has been shown to last up to three to five years in some clinical studies.