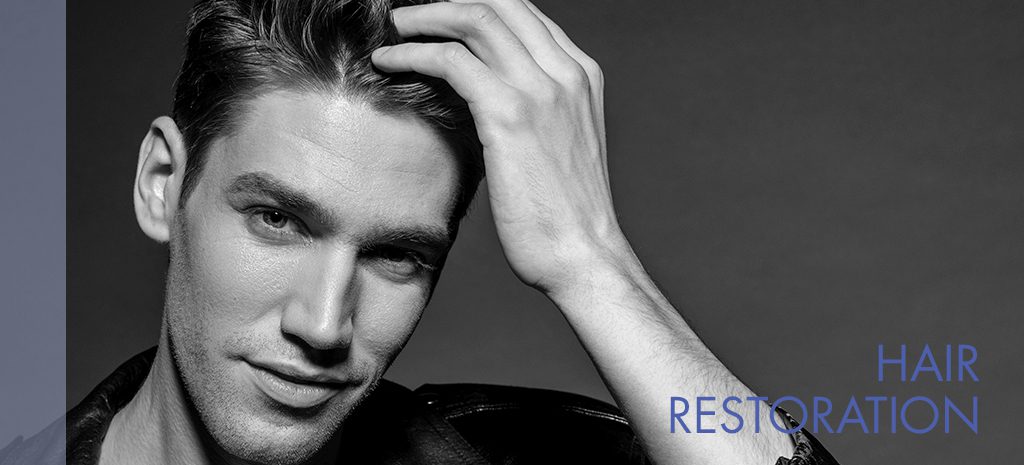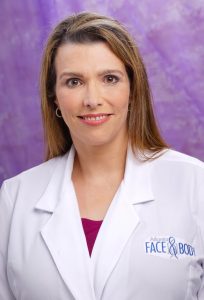 Atlanta Face & Body now offers Platelet Rich Plasma (PRP) Hair Therapy. This is one of the most talked-about new therapies for thinning hair and hair loss because PRP can improve hair health and encourage the regrowth of hair using your body's own growth factors.  This treatment is best suited to focal areas of thinning hair.  A common problem in male patients, many women also experience thinning of the hair with age.PRP has been around for over 20 years. It is used for its wound healing capabilities in various medical specialties including cardiovascular surgery, orthopedics, sports medicine, dermatology and other medical specialties.  PRP was first utilized to treat hair loss in 2004, however it is not until recently that studies have shown its full potential in treating thinning hair.
PRP Hair Treatment Candidates
You could be a candidate for PRP therapy if you have been suffering from thinning hair, excessive hair loss, or poor hair health. Dr. Elizabeth and her staff will provide you with a thorough evaluation during your consultation and present you with potential options for treatment. Then you'll be able to decide for yourself what is the best approach for you.
How The Hair Growth Treatment Works
PRP Hair Therapy utilizes the natural growth factors and stem cells in your blood by isolating the platelet rich portion of your blood.  This is golden in color, and we refer to it as "liquid gold."  This concentration of platelets and high concentration of growth factors, is up to ten times greater than normal.   This PRP is then injected into the areas of thinning hair. Optimum results are achieved with a series of injections typically spaced a month apart.  PRP appears to stimulate hair growth by re-activating dormant follicles resulting in healthier thicker hair.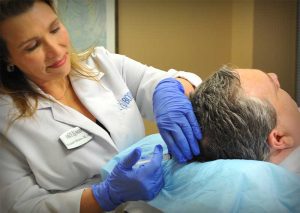 Recovery
Because the process is non-surgical, recovery time is minimal with no significant downtime.
Results
Progressive improvement in hair density can be seen over the weeks after treatment, especially when a series of treatments is performed.