We'd Like to Make A Short Statement.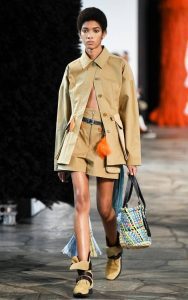 We could talk at length about the short for 2019.
Sensible or sassy.
Micro. Thigh-high.  Jams.
High-waisted. Hip-hugging.
Cargo or Cycling. Distressed or Designer or Denim.
Wear them everywhere with everywear.
Bermuda and blazered.  Beachy and baggy.  Floral and flirty.  Inlaid with lace.
Paired with breezy blouses, tunics or tees, crop tops, workout bras, city suit jackets, oxford shirts.
Finished off with low-to-high heels, cowboy boots, sandals, docksiders, ballet flats.
Adjust your attitude – there's no reason at all to be short-sighted.
Of course, you can wear your bike shorts off the gym floor and out the door.
Long Story, Short.
Shorts are a bold comeback passion the minute it hits 70°
Time to swap your jeans for your cut-offs.
(And ya' know, the Short Season is a very LONG season here in the South.)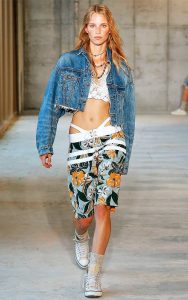 So, are you ready? Shorts cry out for smooth and sculpted legs to show off.
Are thought-bubbles like crepey, saggy, wrinkly, cottage-cheesy floating over your head as you look down at those knees and those thighs?
Beautifully You Basics.
Short-loving legs of every age flock to Atlanta Face and Body in the Spring to prep for the sassy styles they love to wear. Discover Cellulaze™ craze that requires only one minimally invasive treatment to reduce cellulite (shown to last up to 3-5 years in some clinical studies!) Ask about Jan Marini CelluliTx, the new breakthrough solution cream to combat the appearance of cellulite. Look into Liposculpture for a better contour for fat-loss resistant problems.SculpSure® the latest advance in noninvasive body contouring is a game changer that targets individual problem areas like pudgy knees. No surgery, no suction, no freezing, no painful massage, no downtime!  Learn more about these and other Beautifully You body products and procedures at Atlanta Face and Body. Call 678-888-3223 or go online to schedule a FREE consultation.