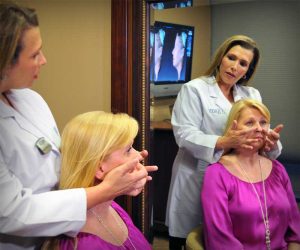 Dr. Elizabeth and our Cosmetic Consultants at Atlanta Face & Body are eager to meet you and find out more about helping you find your unique and Beautiful YOU.
Recently, Dr. Elizabeth opened more surgery days during each month allowing for our practice to not only take care of more cosmetic surgical patients but also lessen the amount of time between our initial Consultations and surgery date. The downside is New Patient Consultations with Dr. Elizabeth are now being booked out 4-6 weeks in advance. We strongly encourage our cosmetic surgical patients to call now so you can get your Consultation scheduled as soon as possible and when it is most convenient for you. So, be sure to call at least a month in advance of your preferred date so we can do the best we can to accommodate your requests.
New Opportunities to See Us Sooner.
Join our New Cancellation Call List!
Sometimes, due to unforeseen circumstances, patients will have to reschedule appointments, even at the last minute. Dr. Elizabeth still has the time open, so we are implementing a Cancellation Call List where our staff will contact persons on that list starting with the first ones on the list to the most recent until we find someone who can fill the appointment slot. That might be a day or even a week or two in advance, so if you're on the list, you might be able to schedule a consultation with Dr. Elizabeth much sooner! Click HERE to sign up. Or call (678) 888-3223 and ask to be put on the Cancellation Call List!
Our Cosmetic Counselors Are Ready to See You.
An appointment with our Cosmetic Counselors will continue to be complementary and chances are, you can be seen within a week or two from your initial request for an appointment. Our Cosmetic Counselors have over 30 years' combined experience as part of Dr. Elizabeth's team. Each Counselor can outline your treatment plan, give you an idea of recovery time and provide estimated costs. When you are ready to move forward with your procedure, our Counselors will arrange your meeting with Dr. Elizabeth. For all New Patients requesting an initial Consultation with Dr. Elizabeth, a $150.00 deposit will be needed at the time of the appointment. The deposit will be applied toward any surgical or non-surgical procedure. Dr. Elizabeth and the entire team at Atlanta Face & Body appreciates you as part of the Atlanta Face & Body family, you will receive a Special Gift to show our gratitude.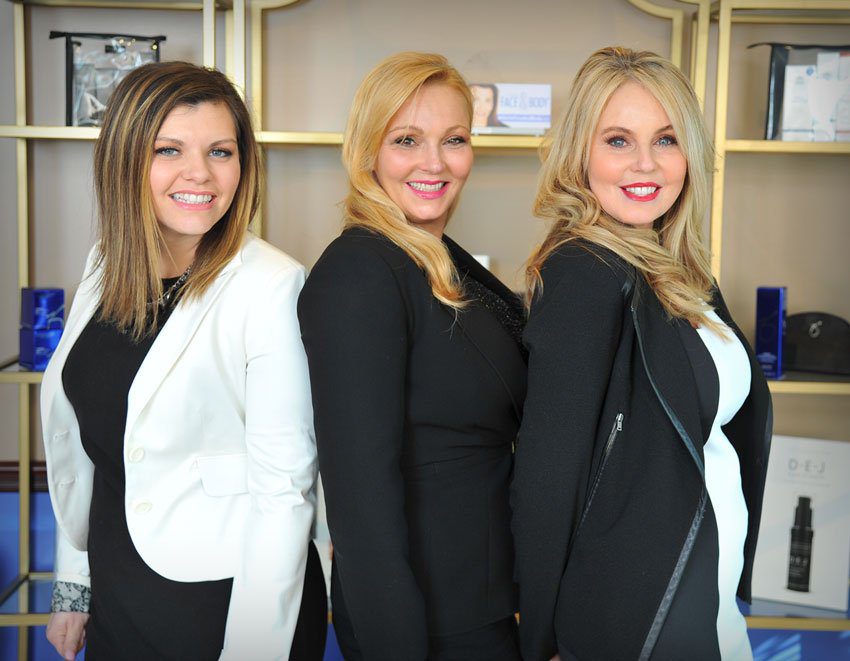 Your Consideration is Greatly Appreciated!
We ask that you please give a minimum of 48-hours' notice of any cancellations. Canceling your appointment in advance will allow us to schedule other patients who have been waiting. Appointments cancelled same day without notice will be assessed a $50 Late Cancellation Fee for physician visits and treatments. We understand Atlanta traffic is unpredictable and will try to work with you if you are running late. If you will be more than 15 minutes late, please call us so we can let you know when you can be worked into the schedule or if we need to reschedule your appointment altogether.
Your Time is Important to Us.
To maximize your experience during the time you spend with us, we ask that you give a brief description of your concerns to our scheduling experts. This allows us to schedule you the time needed to address all of your concerns without scheduling an additional appointment time.
New Injectables Now Available at Atlanta Face & Body!
We now have new Injectable options to help you find your Beautiful YOU. Non-surgically. If you are interested in finding out about injectable treatment options, you can meet with our Cosmetic Counselors, then schedule your injection session with Dr. Elizabeth. For same-day treatment appointments, there is a $75.00 Reservation Deposit that applies toward your treatment. This allows us to allot the time you need to maximize your experience, as Dr. Elizabeth performs all her injections personally.
We Appreciate Your Confidence in Atlanta Face & Body and Look Forward to Helping You Through Your Anti-Aging Process.
Thank You!
Atlanta Face & Body