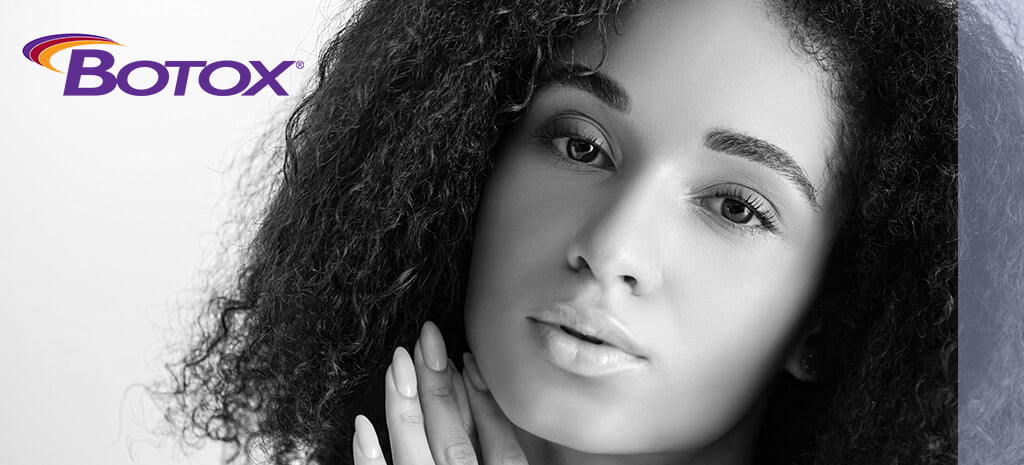 Effectively Treat Forehead Creases, Brow Furrows, and Crow's Feet
Prominent forehead creases, brow furrows or eye lines (crow's feet) can be brought about by specific facial expression muscles repeatedly creasing the skin. These can create an aged look. But Neurotoxins such as Botox® can correct these issues quickly and effectively.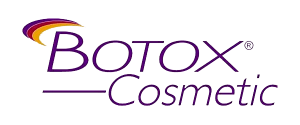 Neurotoxin is injected into the muscle, where it binds to the nerve endings that supply these muscles, effectively preventing the impulses from traveling to the muscle. The muscles are relaxed around the injected area, which temporarily reduces or eliminates previous skin creasing, giving a smoother skin appearance.  Botox can also prevent new skin creasing from occurring.
Are You a Candidate for Botox® Treatments?
You may be a candidate for Botox treatments if you:
Have prominent forehead creasing
Have brow furrowing
Have crow's feet or other types of wrinkling
During your consultation, Dr. Elizabeth and our staff will do a thorough evaluation and explain your options in detail.
How the Neurotoxin Procedure Works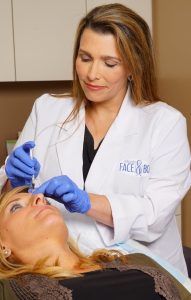 During the procedure, small quantities of neurotoxin are injected into precise locations, using a very fine needle. There is a minimal amount of discomfort associated with the injections, often compared to a tiny bee sting. Within days, the overlying skin becomes smooth and wrinkle free.Neurotoxin only affects the muscles where the injection is placed, allowing untreated muscles to contract normally.
Recovery
The treatment requires no downtime and allows you to resume normal daily activities almost immediately.
Results
In the days after treatment, wrinkles disappear and the skin become smooth. The effect of Botox typically lasts three to four months before full muscle movement returns. At that point the treatment may be repeated as desired.