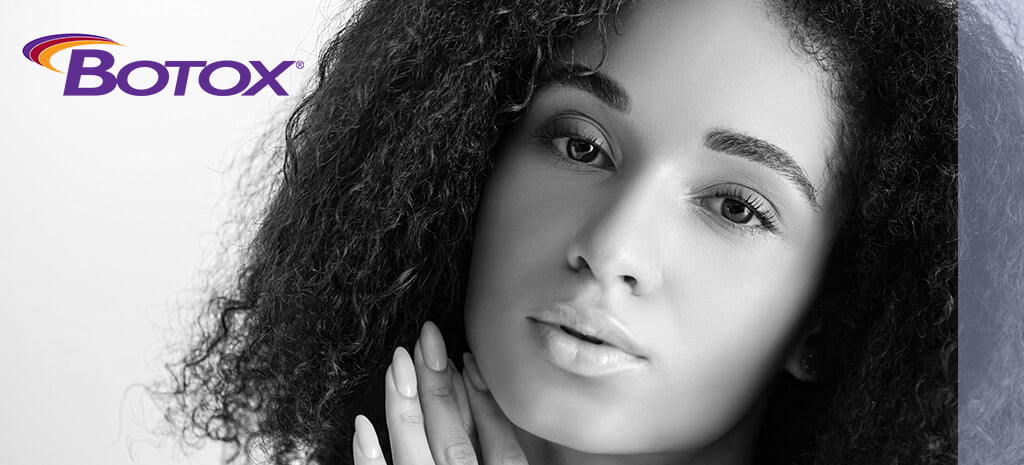 Smooth Away Lines & Wrinkles With Botox® Cosmetic.
Sooner or later, the aging process catches up to us all. Lines and wrinkles eventually show up on the face, brought on by repeated facial expressions and leading to that unwelcomed and aged look over time. Luckily, neurotoxins such as Botox® can effectively smooth these lines and wrinkles and temporarily provide a more youthful, refreshed appearance. Botox can also prevent new creasing from occurring, helping you maintain that polished look for months on end.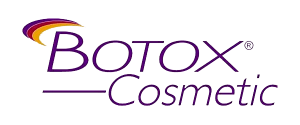 Neurotoxin is injected into the muscle, where it binds to the nerve endings that supply these muscles, effectively preventing the impulses from traveling to the muscle. The muscles are relaxed around the injected area, which temporarily reduces or eliminates previous skin creasing, giving a smoother skin appearance.  Botox can also prevent new skin creasing from occurring.
Repeated muscle contractions from frowning, squinting, or raising your eyebrows cause your skin to crease and fold, which eventually results in the formation of lasting facial lines and wrinkles. Botox is injected into the muscle, where it binds to the nerve endings that supply these muscles, effectively preventing certain contractions. As the muscles are temporarily relaxed around the injected area, lines and wrinkles are reduced or eliminated, giving your skin a much smoother appearance.
Am I a candidate for Botox injections?
Generally healthy adults with moderate to severe facial lines and wrinkles are typically good candidates for Botox injections. In addition to people in their 40s, 50s, and 60s who elect regular Botox treatment, the popular neurotoxin is also being used as a means of "pre-juvenation" for people in their 20s and 30s to maintain a youthful-looking appearance before lines and wrinkles even start forming.
You may be a candidate for Botox injections if you:
Have prominent forehead creasing.
Have furrowing of the brow.
Are experiencing crow's feet.
Want to prevent wrinkles before they start.

During your appointment at Atlanta Face & Body, Dr. Elizabeth and her staff will do a thorough evaluation of the areas you'd like addressed and explain all your options in detail to help you decide if Botox is the best route to achieving your aesthetic goals.
What specific areas can be treated with Botox?
Botox can be effective at smoothing wrinkles in the following areas:
Forehead creases
Crow's feet
Glabellar lines
Bunny lines
Lipstick lines
Marionette lines
Chin Dimpling
Do Botox injections require any recovery time?
There is no downtime needed following Botox injections. You can resume your normal daily activities almost immediately.
What results can I expect from treatment with Botox?
Many people begin noticing smoothing of lines and wrinkles in the treatment area within 24 to 48 hours, with full results appearing in about 30 days. Although results can vary from patient to patient, the effect of Botox typically lasts three to four months before full muscle movement returns, at which point injections may be repeated as desired to maintain results.
What's my next step in getting Botox in Atlanta?
Learn more about Botox and its amazing skin-smoothing benefits by scheduling an appointment at Atlanta Face & Body. Call us at (678) 888-3223 today. We will go over all details of the treatment and develop a customized plan to address your specific concerns.