Atlanta Facelift Plastic Surgeon
ATLANTA FACELIFT
PLASTIC SURGEON
Request Free Consultation
Submit a consultation request and be contacted by an Atlanta Face & Body consultant to set up a date and time that works for you! We now offer Virtual Consultations Online!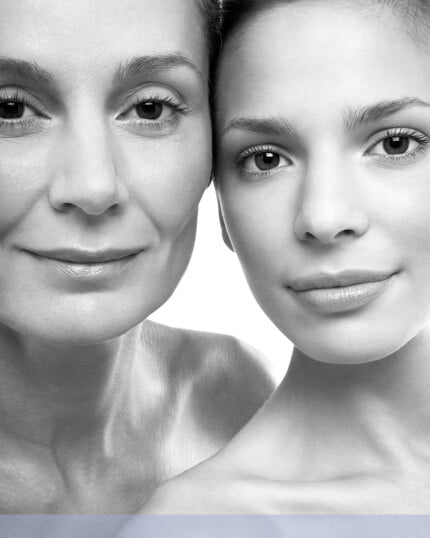 Atlanta Face & Body: Plastic Surgery Center
With double board-certified Dr. Elizabeth Whitaker having performed over 5,000 facelifts, we have it down to an art and science. The Plastic Surgery Center at Atlanta Face & Body was created with every aspect of your comfort, well-being, convenience and privacy in mind. We can accommodate all your aesthetic needs, for a full-service menu of surgical, non-surgical, and minimally invasive procedures in one place from consultation through procedure and follow-up.
Our state-of-the-art, AAAHC-accredited* surgical center boasts more than 8,000 square feet, complete with tranquil, custom-designed relaxation suite; spacious consultation, exam, procedure, and operating rooms; and pre-and post-op recovery rooms with direct exit to your vehicle for your privacy.
Our entire staff maintains the highest standards in confidentiality, privacy, and comfort for our patients' peace of mind. Pre- and post-operative entrances provide privacy so you can directly enter our suite from your vehicle – a feature enjoyed by all and appreciated by many of our celebrity patients. Our facility has ample free parking for our patients, for quick, easy access – no parking garages or elevator lobbies. We are located within the Perimeter, minutes off of I-75 and I-285, to ensure ready access for all our metro Atlanta patients, or those patients driving in from surrounding states or flying in for their procedure. Accreditation of Ambulatory Surgery Facilities
Meet Dr. Elizabeth Whitaker
Atlanta Facelift Surgeon
Her patients sometimes call her the "Queen of Faces." Elizabeth Whitaker, M.D., F.A.C.S., is Double Board-Certified and among the most experienced Facial Plastic Surgeons in Atlanta having performed thousands of facial cosmetic procedures. She has been recognized as one of America's Top Plastic Surgeons in a national survey of her peers. Her personable approach and warm demeanor are only part of her nickname and reputation.
Dr. Elizabeth is widely sought out for her vast anti-aging surgical expertise, employing the newest advancements in surgical facial rejuvenation. "It is rewarding to see the positive transformation, not just physically, but on an emotional level. There is rejuvenated confidence in a patient's carriage that is amazing. As a surgeon, my vision for our practice is to be able to offer the whole spectrum – from non-surgical to minimally invasive to surgical – and then decide on the best procedure or mix of procedures to get the best outcome for each patient." Click below to learn more about the Queen of Faces and why thousands rave about her artistry and skill that leads to results that "Everyone will notice, but no one will know."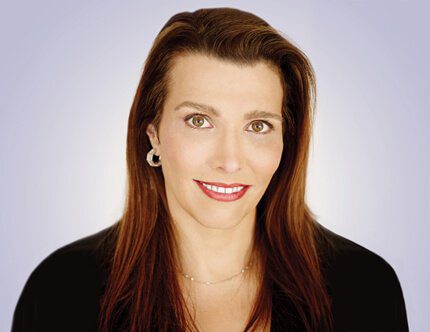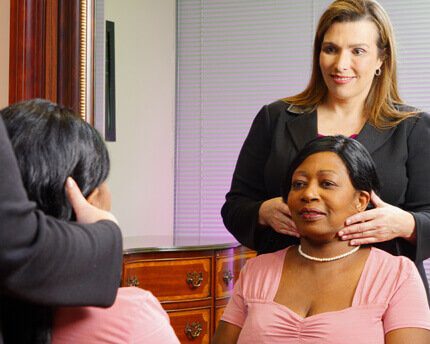 Your Atlanta Plastic Surgeon
Your Atlanta Plastic Surgeon
A fresh, natural look with minimal downtime.
A full facelift is the ultimate fusion of artistry and technical skill to restore an aging face," double board-certified Dr. Elizabeth Whitaker explains. Thousands of Atlanta area residents turn to Dr. Elizabeth for her surgical expertise in facelifts that achieve a natural, refreshed, more youthful look. Known as the Queen of Faces Dr. Elizabeth has performed over 5,000 facelifts. A facelift is a procedure she most commonly performs to help her patients be Beautifully You.
The current trend is to have facelift surgery at a younger age, 40s to 50s, as well as 50s to 70s. Dr. Elizabeth has developed her Signature Facelift™ to provide a less invasive path to a more youthful appearance for all ages and a faster recovery. Her Signature Necklift™ Facelift (a favorite of men) is attractive to those with loose neck skin and minimal jowling. A Forehead/Browlift is an option to soften frown lines and reduce wrinkles. In your private consultation with Dr. Elizabeth, you can discuss the procedure that is best for you.
Facial Plastic Surgical Procedures
Facial Plastic Surgical Procedures
Chin Implants, Eyelid Lift, Cheek Lifts for a more natural, beautiful appearance.
When facial plastic surgery is the best option, Atlanta areas residents turn to Dr. Elizabeth Whitaker who has performed thousands of surgical aesthetic procedures, always focusing on natural-looking results. "Knowing my patients can look their personal best, rather than like a different person, makes all the difference." This approach to facelifts – and all facial plastic surgical procedures, such as a Cheek Lift – is critical to the double board-certified plastic surgeon. 
A Cheek, or mid-face lift, restores the natural contour of lower eyelids and cheeks, repositions fat pads and fills in hollows under eyes for a natural, refreshed look.  A blepharoplasty (lower or  upper eyelid lift), can transform sagging skin and puffy and tired-looking eyes into a more alert, rejuvenated expression and can restore sightlines from the removal of excess skin. Ask Dr. Elizabeth about these and other facial plastic surgical procedures that can be life-transforming at your private consultation.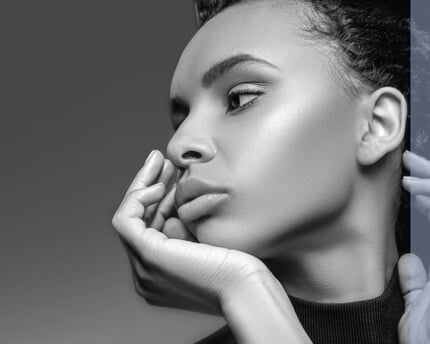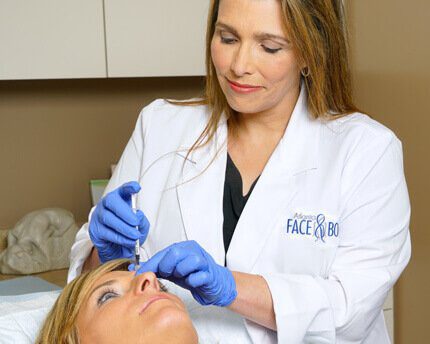 Injectable Fillers & Neurotoxin Injectables
Injectable Fillers & Neurotoxin Injectables
Your non-surgical options to smooth out wrinkles, including Botox®, Xeomin

®

, Revanesse® Versa
™

.
There's a lot of interest around injectables, anti-aging and wrinkles. Forehead creases, furrows in the brows, and crow's feet create an aged look, even at younger ages. Neurotoxins, such as Botox®, can be injected directly into muscles that cause wrinkles to relax, temporarily reducing or eliminating wrinkling, give a smoother appearance, and even prevent new skin creases from occurring. Xeomin®, the new generation of non-surgical anti-wrinkle injections, has become one of actress Gwyneth Paltrow's top self-care secrets. Effects last around three months. 
Dermal fillers give a non-surgical lifting to the face. Fillers restore volume to the face, augment lips and smooth out nasolabial lines. Simple injections are quick, as is recovery, and results can last from six months to two years. Of all the hyaluronic acid dermal fillers, one of the most popular is Revanesse® VERSA™ which achieves results quickly. In your private consultation, ask about Dr. Eiizabeth's Liquid Facelift, perfect for someone wanting a more youthful appearance without surgery.
Improve skin texture, boost collagen, and enjoy a more youthful look, all without surgery.
Surgery isn't the only option for Atlanta area residents who wish to regain that youthful, refreshed look we all long for. People of all ages are opting for less invasive skin treatments at Atlanta Face & Body to smooth fine lines and wrinkles, tighten and tone, and rejuvenate their appearance. Our Fractional Laser Resurfacing, Laser Skin Resurfacing, and Photofacials utilize cutting-edge laser technology to gently remove damaged layers of skin to reveal a brighter, more youthful appearance. The same kind of technology is used to zap away unwanted hair through Laser Hair Removal.
There are several other options available to improve texture and tighten skin. Our SkinWave Hydrafacial features hydrogen therapy to nourish and awaken your skin, while Microneedling and Vivace™ RF Microneedle gently penetrate to boost the skin's own collagen production to greatly improve firmness and overall complexion. In addition, the focused ultrasound technology of FDA-cleared Ultherapy® lifts the features of the face and neck while Skin Tightening uses focused heat to tighten areas of the skin that won't respond to diet and exercise. To round out our host of skin treatments, we offer the latest in high-performance skincare with the trusted line of Revision Skincare® products.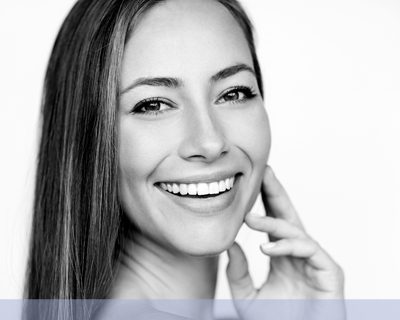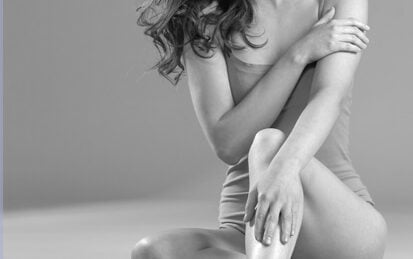 Noninvasive Body Contouring
Noninvasive Body Contouring
Atlanta Area's First in SculpSure® Treatments
Dr. Elizabeth is diligent in offering the best of minimally invasive procedures that achieve outstanding results.
SculpSure®
is a non-surgical body contouring treatment that destroys stubborn fat cells (belly, love handles, back, thighs, and under the chin) – without surgery! Results can be seen as quickly as 6 weeks and optimal results at 12 weeks.Check out our 
Before and After Gallery
to see the results for yourself!
Microneedling is one of those one-stop solutions for a myriad of skin conditions. There's a reason why dermatologists and other skin professionals cannot stop touting the benefits. Microneedling is legitimate and it also does not discriminate — it's beneficial for basically …
Atlanta Face & Body Reviews
We Give Every Patient The Opportunity To Review Our Work. Here's What They Have To Say.
Dr. Elizabeth and the staff at Atlanta Face & Body continually look for ways to become better at what we do. To accomplish this, we've discovered one of our most important sources of information is feedback from our patients.
We read every review with a critical eye to see if there's anything we can do to make our business better. And we encourage anyone who's thinking about a procedure at Atlanta Face & Body to look at the experiences our patients have had. These are real comments from real people.
We believe that's the way to become the best practice in Atlanta. And, better yet, the best practice we can possibly be.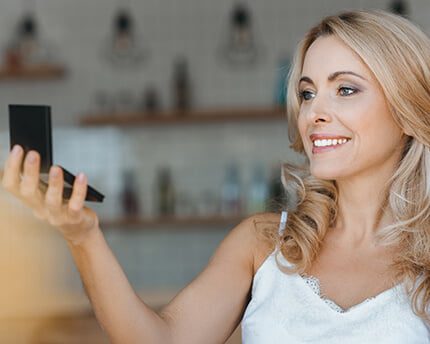 Our Booking & Cancellation Policies
To book ANY appointment we need to collect your credit card information. This guarantees your space!
For any services exceeding $500, we require a 50% deposit at time of booking.
You must provide us with a notice of cancellation more than 24 hours ahead of your appointment. Any cancellations made within 24 hours of your appointment will incur a $50 Cancellation fee
Non-cancellations or "NO-Shows" will be charged the full amount of the original service booked.
*Castle Connolly, **Atlanta Magazine, RealSelf.com, *** Best Self, **** Modern Luxury