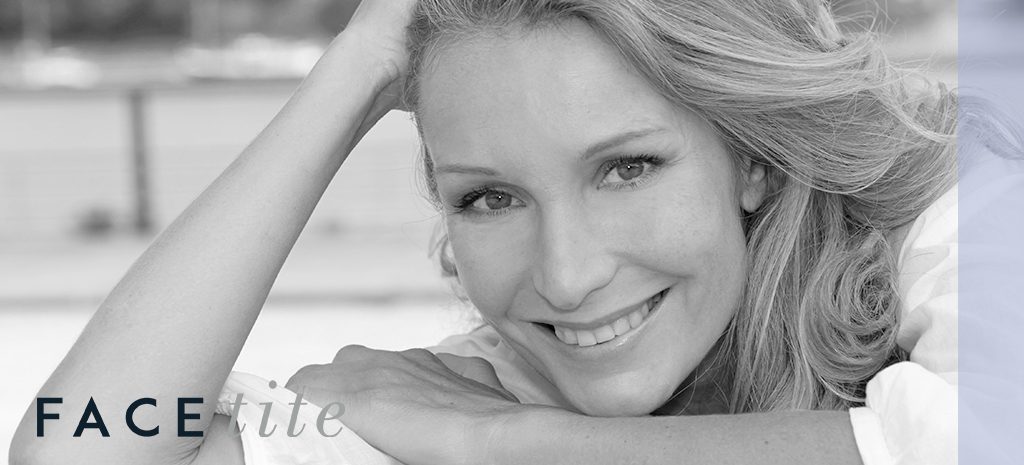 Minimally-Invasive Alternative to a Surgical Facelift, but without Downtime and Scars.
FaceTite is a new procedure that is comparable to a surgical facelift but requires fewer incisions and less recovery time. This exciting new technology can be

used for any area of the face or neck where sagging skin is present.
FaceTite can work on:
Double chins
Deep lines
Loose skin
Drooping jowls
Any other problem areas
How Is The FaceTite Procedure Performed?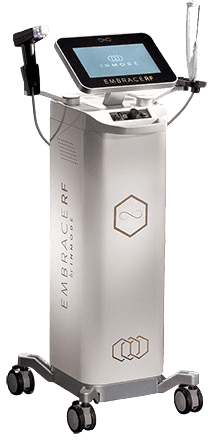 FaceTite uses a technology called RFAL (Radio-Frequency-Assisted Lipoplasty). RFAL provides two important benefits. During the procedure, Dr. Elizabeth uses RFAL to effectively and precisely remove fat under the skin, shaping features in your face into the desired contours. The radiofrequency waves also stimulate the production of collagen, which tightens and firms skin, making it look fresher and younger.
FaceTite is performed under local anesthesia or light sedation. The procedure is minimally-invasive, thus requiring only a few small incisions in order to position the radiofrequency wand. These incisions are strategically created in an obscure location so they heal quickly and are less visible. The procedure is normally completed in an hour or less. Dr. Elizabeth and her staff may recommend using FaceTite in conjunction with other procedures to deliver maximum positive impact (all decisions about combining procedures are left entirely up to you).
Are You a Candidate for FaceTite?
FaceTite is for men and women 18 years of age or older, but best candidates are likely into their 30's, 40's, 50's and older. The procedure is specifically designed to treat loose skin or lines in your facial areas that may be making you look older, tired and less active. Generally, the best candidates for FaceTite have been frustrated at their ability to lose problem fat areas around the face through diet or exercise. However, many of these problem areas are the result of heredity or other factors but can be treated with BodyTite.
As in all cases at Atlanta Face & Body, Dr. Elizabeth and her staff will discuss the procedure in detail with you during your private consultation, and evaluate you to see if this procedure will help you accomplish your appearance goals. You then make your own decision about what will work best for you.
Private FaceTite Consultation
The staff at Atlanta Face & Body are specialists in patient communications, and we know that having a procedure is very exciting. We take great care to make sure that you know everything about your upcoming procedure, including how it's administered, how you should prepare, how we manage any discomfort, and your expected downtime afterward. We don't rush through this process—we listen, and answer all your questions, from helping you decide what's the best course of action for you, through expected costs and financing options.
During your private consultation, you'll learn what recommended procedures, like FaceTite, can yield the best results for you. Your consultant will work with you one-on-one, evaluating face contours, lines, and what you may consider "problem areas," so that you'll know exactly how the procedure will be implemented, your expected results, and how to care for yourself before and after for optimum benefit.
CLICK HERE to schedule your personal consultation.
What Is The Recovery time For FaceTite?
Because BodyTite is minimally-invasive, the recovery time is usually quite short. After the procedure, you can typically leave the office within an hour or so to return home and rest. You may be instructed to wear a compression garment for a few days, depending on the area of the face treated. You may be able to resume normal activities within a couple of days. With this and any other procedure, it is imperative that you follow doctor and staff recommendations for the most optimal result with less discomfort.
FaceTite Results
Results can be seen almost immediately. Since swelling and bruising are minimal, they disappear fast, leaving you with a fresher, younger-looking face. Over the course of the next few months, the new contours and smoothness of your face become more apparent. Improvements continue, with the best results noticeable after about six months.
You may even notice more improvements and enhancements up to a year after the procedure.