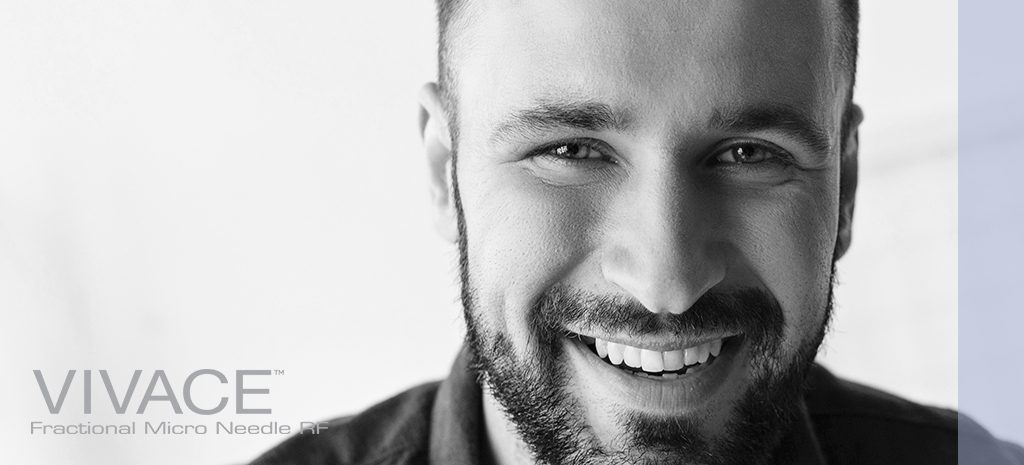 Tighter skin, more youthful looks
Keeping the same skin and profile from your youth is difficult, but it can be aided by advancements in skincare technology at Atlanta Face & Body. Our newest is the Vivace RF Microneedle, the first of its kind in the Atlanta area!Vivace uses 36 insulated and tiny needles to painlessly insert heat into the skin, which stimulates collagen and elastin that tightens the skin. Vivace also reduces redness, swelling, burning, and discomfort, which has been observed in similar devices.It is the most precise radio frequency microneedling device currently available, with 31 adjustments available at very small increments to adjust to your skin.
Candidates for Vivace Skin Tightening Treatments
Vivace has no skin type requirements to be an ideal candidate. Because it has such precise and customizable adjustments, a treatment tailored to the patient's skin type can be created easily. We recommend a consultation with the staff at Atlanta Face & Body to determine if Vivace is the best treatment for you.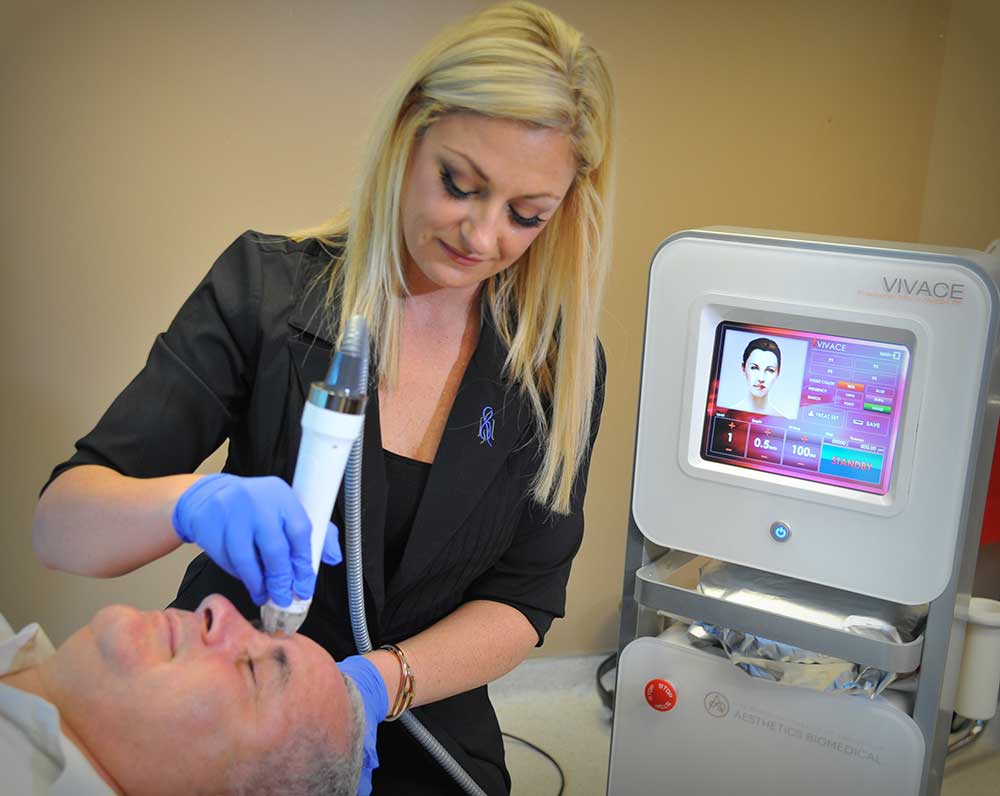 Vivace Treatment Recovery
Post-treatment, the device-engineered microchannels remain open for up to six hours. This allows for one of our serums, such as Platelet Rich Plasma (PRP), to be delivered throughout the skin. Generally, patients return to work the following day, and most Vivace procedures are pain-free or have minimal pain.Interested in talking more about Vivace? Call 678-888-3223 (FACE) to schedule a consultation or appointment!