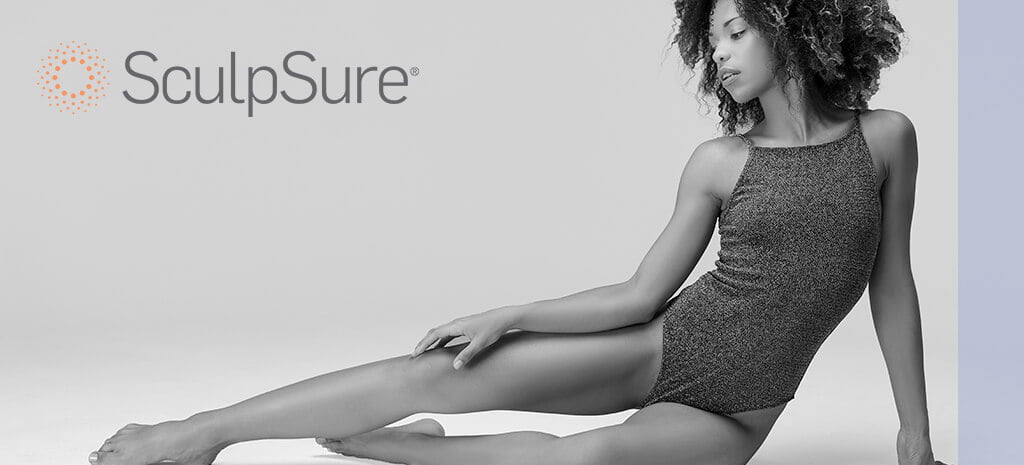 Non-Surgical Fat Reduction with 90%+ Patient Satisfaction Rating
No surgery. No suction. No freezing. No painful massage. No downtime.
SculpSure® is a non-surgical alternative treatment for body contouring/fat reduction of stubborn fat that resists diet and exercise. SculpSure body contouring treatments target and reduce fat cells in a 25-minute treatment that can destroy up to 24% of treated fat cells, which can enhance body contour – without surgery!
Targeted laser energy heats fat cells under the skin without affecting the skin's surface. The SculpSure laser raises the temperature of fat cells, damaging their structural integrity. Over the next three months (12 weeks), the damaged fat cells are processed and naturally eliminated by the body's lymphatic system. Fat cells are permanently removed and will not regenerate.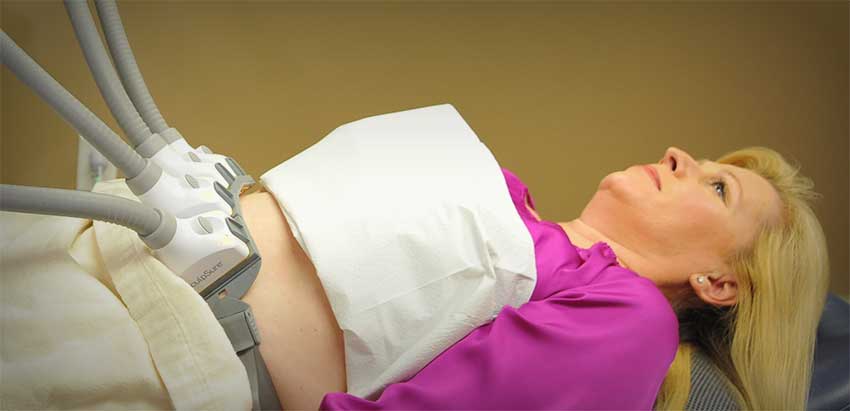 SculpSure treatment is FDA approved to be performed on the belly, love handles, back, thighs, and under the chin (submental area or double chin).
SculpSure is ideal for healthy people with trouble spots of fat, particularly those that seem resistant to diet and exercise. It's important to note that this is not a weight loss treatment and is not well-suited for people with obesity.
During a Sculpsure treatment, you will be seated in a comfortable, reclined position while the technician places up to four applicator pads on the target area. When the treatment starts, you will initially feel a cooling sensation which helps keep the skin comfortable during treatment. This cooling will be ON the entire treatment, while the laser cycles on and off, raising the temperature of the targeted fat cells. Most patients report a deep warmth and/or a tingling sensation intermittently throughout the treatment.
Side effects are mild and temporary in nature, with the most common being tenderness.
SculpSure requires no downtime. Actually, it's the perfect lunchtime treatment. You can return to your busy day's activities immediately – work, shopping, yoga class, volunteer work, a walk with the kids, or a dinner date with your husband!
SculpSure can be customized to a personal treatment plan that addresses the problem spots of stubborn fat that concern you. With the time needed for each treatment approximately 25 minutes, multiple areas can be treated in a single office visit.
Results can be seen as quickly as 6 weeks and optimal results typically at 12 weeks. SculpSure has a 90%+ patient satisfaction rate.
Atlanta Face & Body is the first plastic surgery practice in Atlanta to offer this breakthrough fat-reduction procedure. To explore this game-changing procedure, schedule a free consultation online or call 678-888-3223. During your initial consultation, be detailed and honest about your expectations so that your consultant can help you develop a customized treatment plan to effectively address your specific problem areas.