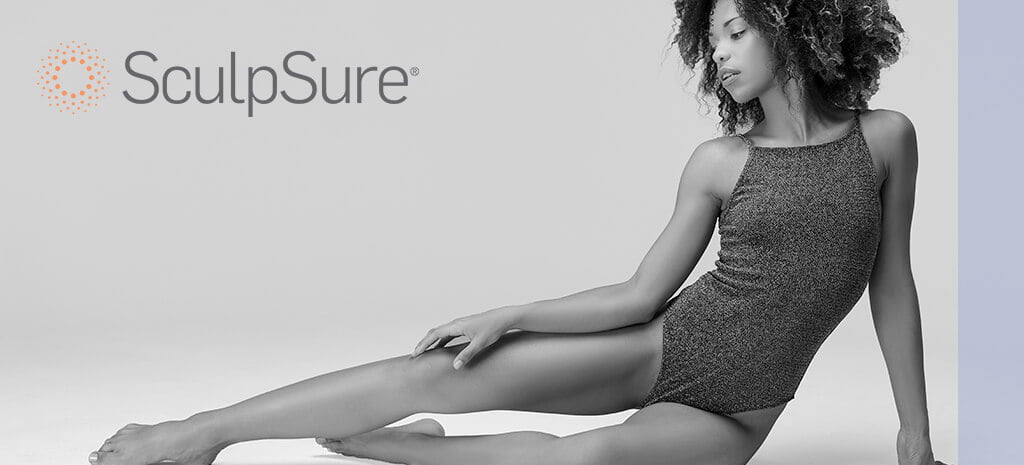 Non-Surgical Fat Reduction with an Over 90% Patient Satisfaction Rating!
No surgery – No suction – No freezing – No painful massage – No downtime
No matter how much time and effort we put into dieting and exercising, most people can attest to having stubborn areas of fat that just don't seem to budge. SculpSure® offers an effective, non-surgical solution at Atlanta Face & Body. The revolutionary body-contouring technology of SculpSure was designed to safely and effectively destroy stubborn fat cells and help you showcase all that hard work you put in each day already.
What is SculpSure and how does it work?
SculpSure is an FDA-approved, non-surgical alternative treatment for body contouring/fat reduction of stubborn pockets of fat that resist diet and exercise. SculpSure body contouring treatments target and reduce these areas of fat in only 25-minute sessions, effectively destroying up to 24% of fat cells and enhancing your body contour without surgery!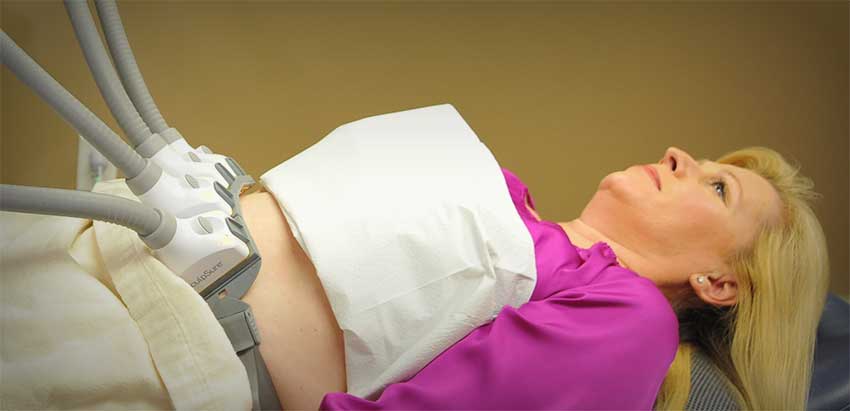 During SculpSure treatment, targeted laser energy gently heats the fat cells under your skin without disrupting or damaging the skin's surface. SculpSure's laser technology raises the temperature of fat cells to damage their structural integrity. Over the course of the next three months, these damaged fat cells are naturally and permanently eliminated by the body's lymphatic system. Once they're gone, the fat cells will not regenerate.
Am I candidate for SculpSure fat reduction?
SculpSure is ideal for people in generally good health within about 10 to 20 pounds of their ideal weight who have stubborn areas of fat that seem resistant to diet and exercise. SculpSure should not be considered a weight loss treatment and is not well-suited for people struggling with obesity.
Which areas can be treated with SculpSure?
With SculpSure's state-of-the-art applicator, the following body areas are FDA-approved for treatment:
Under the chin (submental fullness/double chin)
Abdomen
Love handles
Back (bra roll)
Inner & outer thighs


What can I expect during SculpSure Treatment?
While you're seated comfortably in a reclined position, the technician places up to four applicator pads on the target area. You'll initially feel a cooling sensation as treatment begins, which helps keep your skin feeling comfortable during the session. This cooling sensation remains on for the entire treatment, while the laser cycles on and off to gently raise the temperature of the targeted fat cells. Most patients report a deep warmth and/or a tingling sensation intermittently throughout the treatment, which is most often tolerated very well.
Are there any side effects or downtime with SculpSure?
Tenderness in the treatment area is the most common side effect with SculpSure. This is typically mild and temporary in nature. No actual downtime is needed following your treatment, so you can return to your daily activities as soon as your 25-minute session is done.
What results can I expect from SculpSure treatment?
Most patients see results in as quickly as six weeks. Optimal results, however, are typically seen at about 12 weeks following your treatment session. And since each session is only 25 minutes, we can treat multiple areas in one office visit if that fits into your schedule. SculpSure has a more than 90% patient satisfaction rating!
How can I experience the amazing fat-reducing power of SculpSure in Atlanta?
Atlanta Face & Body is the first plastic surgery practice in the area to offer this breakthrough fat-reduction treatment. To explore SculpSure's game-changing technology, schedule your consultation by clicking here or calling (678) 888-3223. Our knowledgeable consultants will go over the treatment in great detail and work with you to develop a customized plan to effectively address your specific body concerns.