If Loose Skin Is The Concern, A Necklift May Be The Answer
[caption id="attachment_1428" align="alignright" width="300"]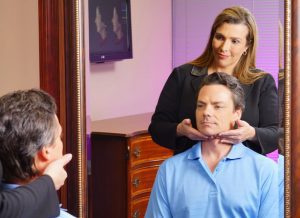 A private consultation with Dr. Elizabeth Whitaker in Atlanta, Georgia can show you how you can look and feel younger after necklift.[/caption] Quite often, the neck is one of the first areas where skin starts to loosen, giving a prematurely older appearance. For patients who are experiencing loose neck skin but only minimal jowling, a necklift can be a very attractive option.  Not everyone is a candidate for necklift, as significant facial sagging may make a Signature Men's Lift the better choice. At your consultation, Dr. Elizabeth will discuss whether the procedure is the best option for your rejuvenation goals.
The Necklift Procedure
In performing a necklift, Dr. Elizabeth can utilize  short incisions located primarily behind the ear and under the chin. This makes it possible to address the aging changes specifically in the neck. It also maximizes scar camouflage. [caption id="attachment_1375" align="alignleft" width="200"]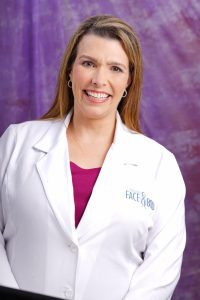 Dr. Elizabeth Whitaker is known as the "Queen of Faces" by many of her patients. She's performed over 4,000 facelifts.[/caption]
After the Neck Surgery
Depending on the extent of the surgery, a necklift can take a little over an hour. The procedure is typically performed with a combination of relaxation and local anesthesia or IV sedation. Some swelling and bruising are expected after a necklift, but this will diminish within the first few weeks.