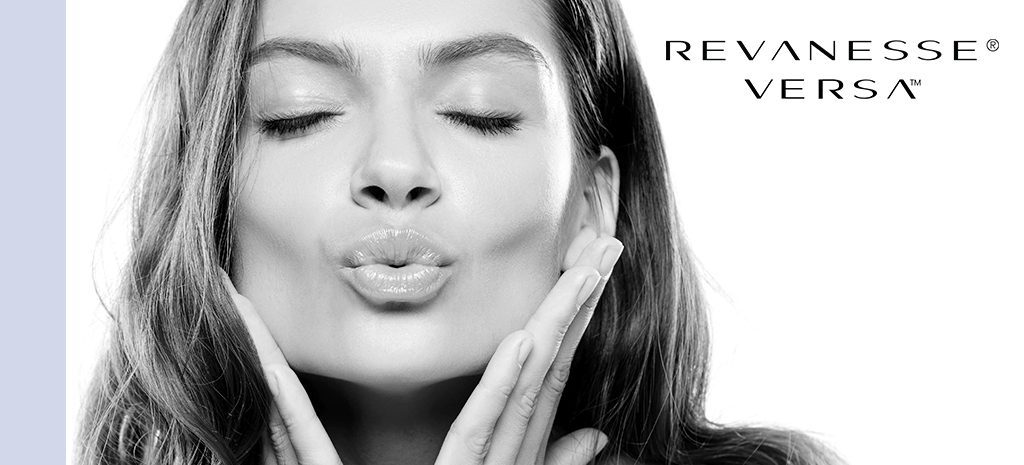 Take Control of the Signs of Aging with Revanesse® VERSA™
Revanesse® VERSA™ is the newest FDA-approved dermal filler available in the U.S. for the cosmetic treatment of facial wrinkles and creases. It is a dermal filler made up of hyaluronic acid, which is a naturally occurring substance found in your body.

Revanesse® VERSA™ can be used for the nasolabial folds, lip augmentation, and deep dermal lines. When used appropriately, it can bring long-lasting, natural results to various areas of the face.
You might be a candidate for fillers if you: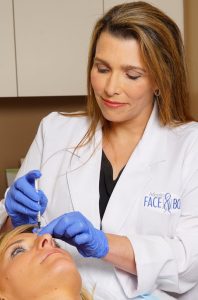 Want to remove wrinkles and lines on the face
Want to see rapid results
Want to avoid complex surgical procedures
Are over 22 years of age 
The Procedure for Revanesse® VERSA™
Dr. Elizabeth employs Revanesse® VERSA™ to address different needs to give a "lifting" effect to the face. It may be used for minor corrections in small amounts. However, significant volumes of injectable fillers can be used to perform a "Liquid Facelift." This can be an effective approach for someone wanting a more youthful appearance quickly or without surgery. 
Recovery
Recovery from the procedure is relatively quick. There may be some irritation around the treated area initially, but that will quickly dissipate.  Bruising is a possibility but is usually minor. A cold compress or ice may be applied for controlling this. You may also gently massage the area with constant pressure for several minutes.
Results
Results are achieved quickly. You will see smoothing of the skin and reduction of wrinkles and lines almost immediately. With the new long-lasting fillers, results can last from 6 months or more! Revanesse® VERSA™ is eventually absorbed by the body over time.
Schedule Your Consultation Now
Revanesse® VERSA™ can enhance your natural beauty on-site at Atlanta Face & Body, CLICK HERE or call (678) 606-5788 today for a private consultation in Atlanta.