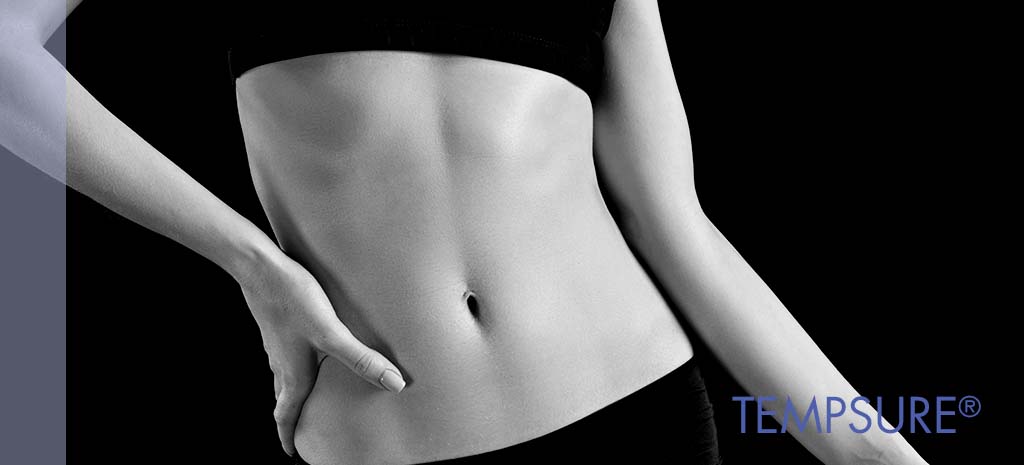 Nonsurgical skin tightening using radiofrequency technology.
The extremely versatile radiofrequency technology of TempSure® offers a new wave of skin tightening in Atlanta. TempSure offers more efficient bulk tissue heating than other similar devices on the market, often leading to enhanced results. At Atlanta Face & Body, we offer the option of pairing TempSure with the effective fat-reducing power of SculpSure® to amplify desired body-contouring outcomes for our patients.
How does TempSure work?
The FDA-approved TempSure technology delivers non-invasive radiofrequency energy to gently heat the deep layers of the skin. The heat triggers a natural response in your skin that causes the regeneration of collagen, which eventually results in a firmer appearance. With its advanced, precision technology, TempSure causes no disruption or damage to the top layers of skin while it gently heats the deep layers within the dermis. The resulting collagen production tightens and lifts the skin to reduce the appearance of fine lines and wrinkles, loose skin, and skin folds to give you a more toned, youthful look.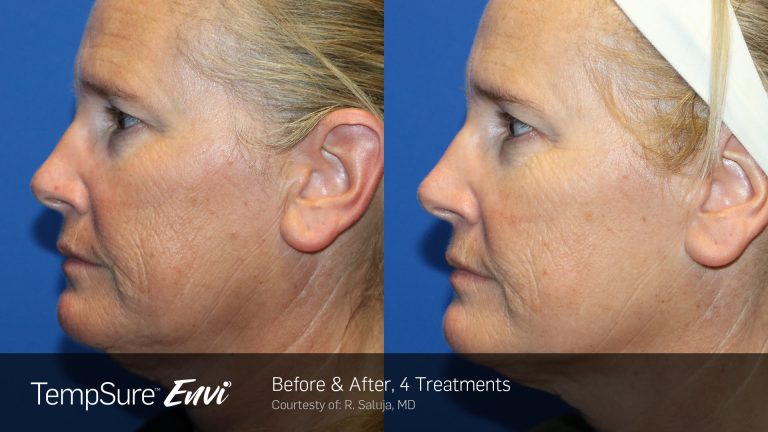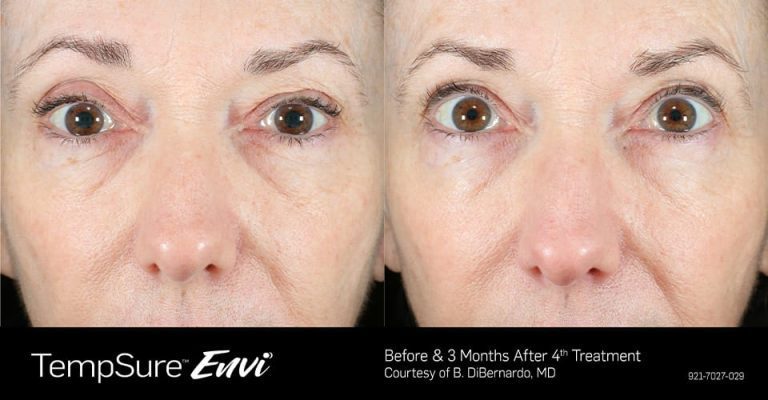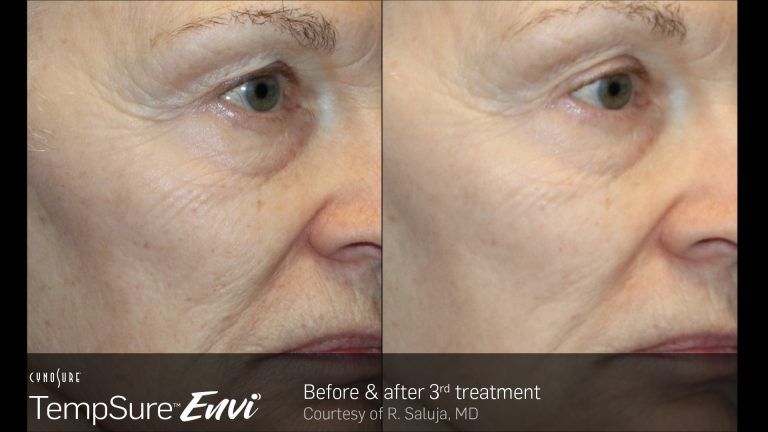 Am I candidate for treatment with TempSure?
TempSure is generally a great option for people in good health who have trouble areas of loose skin, especially following fat reduction from body sculpting treatments, such as SculpSure. TempSure can be used on all skin types and can address many different levels of sun damage.
What areas can be treated with TempSure?
TempSure utilizes a state-of-the-art system that can be used on multiple areas the body, including:  
Abdomen
Flanks
Back
Arms
Buttocks
Thighs
Knees
Is there any downtime needed with TempSure?
TempSure treatments require no downtime, so you can get back to your daily activities after your treatment is done. In fact, 99% of patients have described TempSure as feeling "comfortable." This revolutionary device even features spa tones during your treatment for an even more soothing experience and enhanced patient comfort.
Why is TempSure often combined with SculpSure treatment?
When TempSure is combined with SculpSure, patients can experience the following beautiful benefits:
Permanent reduction of fatty tissue.
Diminished fine lines and wrinkles.
Tightening of the skin.
Reduced dimpling caused by cellulite.
In a combination study, SculpSure body contouring and TempSure was shown to effectively eliminate unwanted submental fat while improving the appearance of skin laxity through each of their unique mechanisms.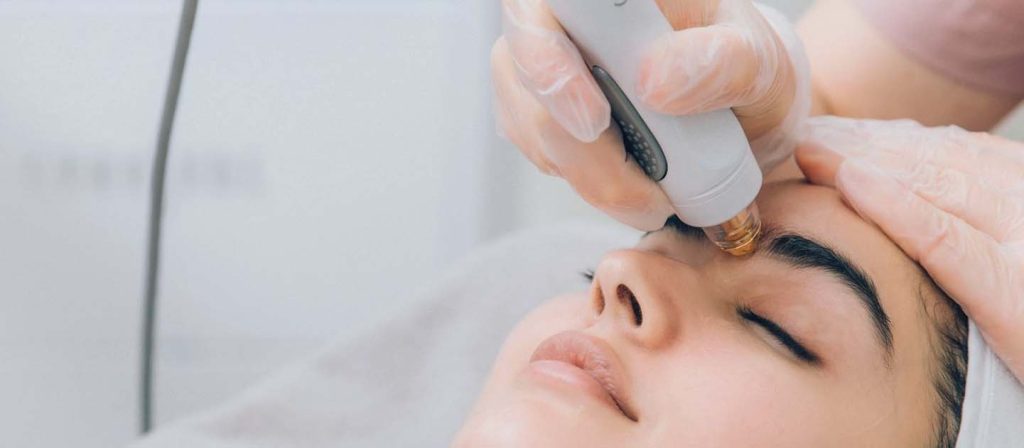 When will I notice results from my TempSure treatment?
Many patients notice improvement in the treated area immediately following each session. But because the process of rebuilding collagen may take some time, optimal results usually become most apparent in about 12 weeks following your last treatment.
How many TempSure treatments will I need?
We generally recommend a series of treatments for the most impactful results, but every individual is different. The optimum number of treatments can vary depending on the individual. We'll discuss all the details at your private consultation and determine the number of sessions that will best align with your personal beauty goals.
How can I experience the amazing skin-tightening results of TempSure in Atlanta?
If you want to learn more about this amazing skin-tightening treatment, we invite you to schedule a consultation by clicking here or calling us at (678) 888-3223. Our consultants will go over the TempSure treatment in detail and help you develop a customized plan to effectively address your specific concerns.