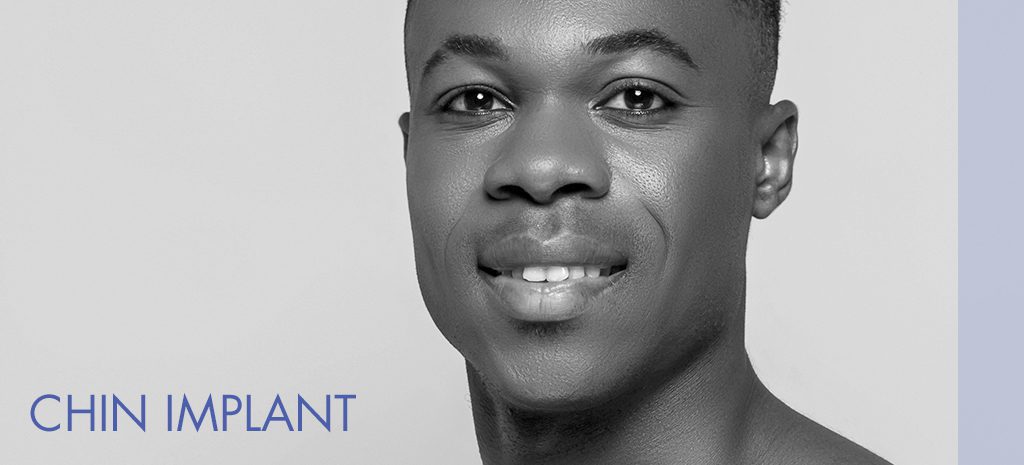 Enhance Your Profile And Balance Your Features With A Chin Implant for Men.
A strong, defined chin is often considered a characteristically masculine trait and an important feature of an attractive, balanced face. But for men who have a "weak" chin that doesn't protrude significantly, it can be a source of self-consciousness and leave them longing for solution to provide better facial proportions. Chin implant surgery (aka chin augmentation) can improve the underlying structure of the chin and create a much better balance of the facial features for a dramatically more attractive look. To achieve optimum facial balance and harmony, Dr. Elizabeth may recommend chin implant surgery in addition to other surgical and/or nonsurgical treatment options.
How is chin implant surgery performed?
Dr. Elizabeth typically makes an incision in the natural crease line just under your chin, which helps the scar be virtually undetectable once complete healing has taken place. She carefully inserts the implant and positions it around your natural chin in a way to provide the most benefit and symmetry. The implant is made of synthetic material that feels much like the natural tissue of your chin. They're available in a wide variety of sizes and shapes, which allows custom fitting of the implant to suit your unique face shape. Once inserted and positioned, the incision is sutured and you're sent home with post-surgical care instructions after a brief recovery. You will need a friend or family member to drive you on the day of your surgery.
What are the benefits of a chin implant procedure?
Chin implant surgery can provide several great benefits for men, including:
Extending a weak chin and making it more prominent.
Defining the jawline.
Minimizing the appearance of double chin and jowls.
Making the chin more balanced with other facial features.
Getting rid of a cleft in the chin.

Am I a candidate for a chin implant?
Men who feel like their chin isn't well defined or isn't in balance with the rest of their face may be good candidates for chin augmentation. It can also be a good option for those who want to improve the appearance of their jawline. Ideal candidates are men in good health who have reasonable expectations about what chin augmentation can accomplish. We'll explain all your options in detail at your private consultation and help you decide if a chin implant is best to meet your aesthetic goals.
What is the recovery from chin implant surgery like?
Chin implant patients can expect some degree of swelling, bruising and numbness for several weeks following their procedure. Any discomfort is typically manageable with medication and ice packs. Most men return to work and their normal routines in a few days. During the recovery period, you'll be advised to eat softer foods and take extra precautions to protect your face from any bumps or other injuries.
What results can I expect from chin implant surgery?
A chin implant can improve your profile significantly while also looking natural. Full results should be visible within a few months once any swelling has completely subsided. You can expect your face to look more balanced and your profile more pleasing and defined. Best of all, chin implants are durable enough that your results should last a lifetime.
What's my next step to improving my profile with a chin implant in Atlanta?
We invite you to book your private consultation at Atlanta Face & Body by clicking here or calling us at (678) 888-3223. We'll discuss all the details of the procedure and help you determine if it's the best treatment option to provide the aesthetic outcome you desire.