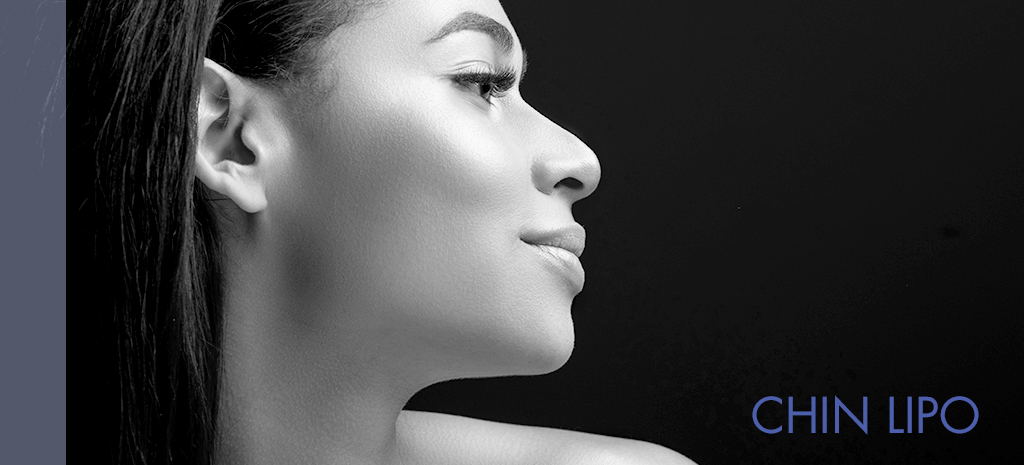 Get rid of that double chin and improve your profile with less-invasive chin liposuction as compared to more-invasive surgery options.
No matter how hard you try, no amount of "chin exercise" can rid you of unwanted fullness under your chin. As a matter of fact, a double chin doesn't necessarily come from being overweight; they can simply be a result of genetics. With that said, Dr. Elizabeth has treated many young, fit patients with chin liposuction and neck contouring/skin tightening procedures, as well as her exclusive Signature ProfileLift™ Facelift.
By combining chin liposuction with the latest advancements in laser technology, skin tightening is optimized in the neck and chin area. This innovative Signature ProfileLift is offered only at Atlanta Face & Body and has become one of our most popular procedures. To address both jowling and submental fullness that comes with aging, we also offer our exclusive "No Incision" Signature PrecisionLift™, which greatly improves the contours of the jawline and neck.
How does chin liposuction work?
As an almost "incisionless" procedure, small access points are created under the chin for fat removal and typically at the base of the earlobes for contouring of the jawline. Dr. Elizabeth uses the laser to perfectly target the smaller volumes of excess fat or skin under the chin, both breaking up the fat and tightening the loose skin in the process. This means that incisions and any resulting scars are smaller and discrete, while swelling and bruising are minimized.
What are the benefits of chin liposuction?
The neck is one of the first places to show age, and, for some people, fat is more likely to collect under the chin. This extra fat and loose skin can affect their overall profile, not to mention their self-confidence. Chin liposuction can provide not only a lifting, tightening effect to the skin but also a major boost in confidence, all with less downtime compared to other surgical procedures.
Am I a candidate for chin liposuction?
Healthy patients aged 20 to 60 with excess fat under the chin typically are great candidates. However, you may not be a good candidate for liposuction if your skin has lost a lot of its elasticity and has a loose or saggy appearance. If this is the case, we may recommend our Signature NeckLift™.
Are there any risks with the procedure?
Any surgical procedures have the potential for risks. Some risks with chin liposuction include:
asymmetry
bleeding
decreased skin sensitivity
discomfort
infection
nerve injury
scarring
swelling
Dr. Elizabeth and your consultant with Atlanta Face & Body will thoroughly explain each of these risks during your consultation.
What is the recovery like?
Although chin liposuction is a stand-alone treatment, it can also be part of our Signature ProfileLift or Signature PrecisionLift, depending on Dr. Elizabeth's recommendations. The procedure can be performed in less than an hour. For the first few days of recovery, you'll wear a compression bandage over the treated area. You may experience some swelling, bruising, and discomfort in the area following the procedure, but these diminish in as little as a week. Dr. Elizabeth may prescribe antibiotic ointment to apply to any incision areas, and it is recommended that you avoid sun exposure or getting excessive amounts of water on the face and chin for a few days. With chin liposuction, most patients return to work in just a few days to a week.
What kind of results can I expect from chin liposuction?
When the swelling and bruising subside, you will notice a tighter appearance under your chin and a more defined profile. Barring any excess weight gain, the results are permanent.
What's the next step in getting chin liposuction?
Just give us a call at (678) 888-3223 and we'll set up a consultation with Atlanta Face & Body at a time that's convenient for you. Our staff will go over all details of the procedure, including financing options and realistic expectations, to make sure you're completely informed.