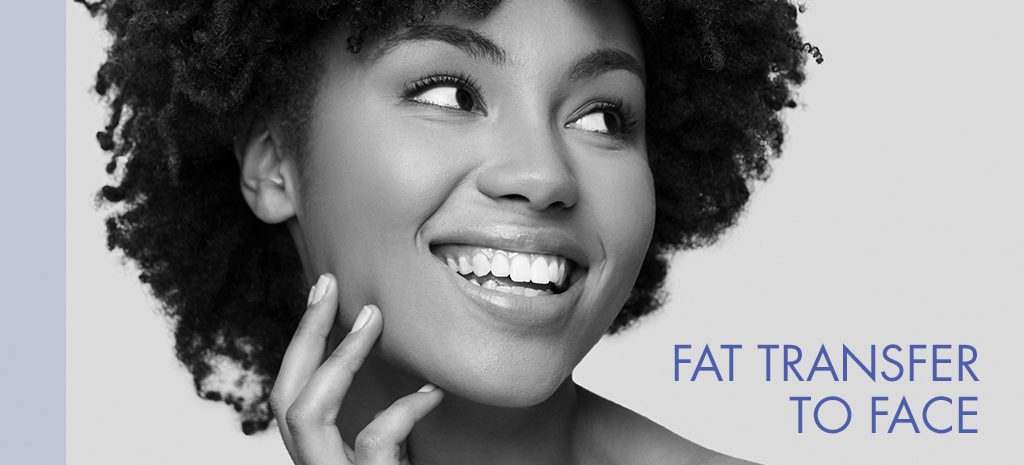 Your Own Body Can Help Re-contour Facial Hollows and Folds
Fat transfer is a procedure where fat cells from one part of your body are harvested and used to replace volume that has been lost in the face or hands.  Typical areas that may benefit from fat transfer are temple hollows, tear troughs, flattened cheeks, cheek hollows, and folds around the mouth.  Fat transfer can replace the fat pads that natural shrink and separate as we age creating hollows and grooves in the face. The procedure can have results that lasts for several years as the fat transferred ages naturally with you.
Are You a Candidate for Hand or Facial Fat Transfer?
As we age, our cheek prominences flatten and jowling develops inverting the youthful triangular shape of the face in a downward direction.  The "triangle of youth" can be restored with volume replacement to sculpt the cheeks, support the facial tissues, and fill hollows and folds.  You may also be a candidate for fat transfer if you want to rejuvenate your hands and create a younger, fresher look.   Typically fat cells are  transferred from the abdomen or thighs. Dr. Elizabeth and her staff will evaluate you during your consultation, and explain the options available to you. Then you can make an informed decision as to what would be the best choice for you.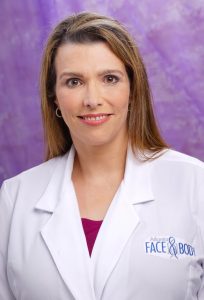 How The Fat Transfer Procedure Works
Fat transfer is a minimally invasive procedure that can be performed with relaxation and local anesthesia or IV sedation.  Fat cells are harvested and processed from the donor area, which is typically the stomach, thighs, or buttocks.  After processing, the cells are re-injected into the desired areas.  There is some overcorrection as the fat take can be somewhat variable, so there may be some swelling and puffiness during the healing process.  The procedure itself typically is performed in less than an hour.  Fat transfer results are technique dependent, so seek a surgeon like Dr. Elizabeth with significant experience with this procedure.
Recovery
Recovery after the procedure may take several days to a couple of weeks depending on the degree of bruising and swelling.
Results
After the initial swelling subsides, you should notice your face or hands looking fuller and younger.