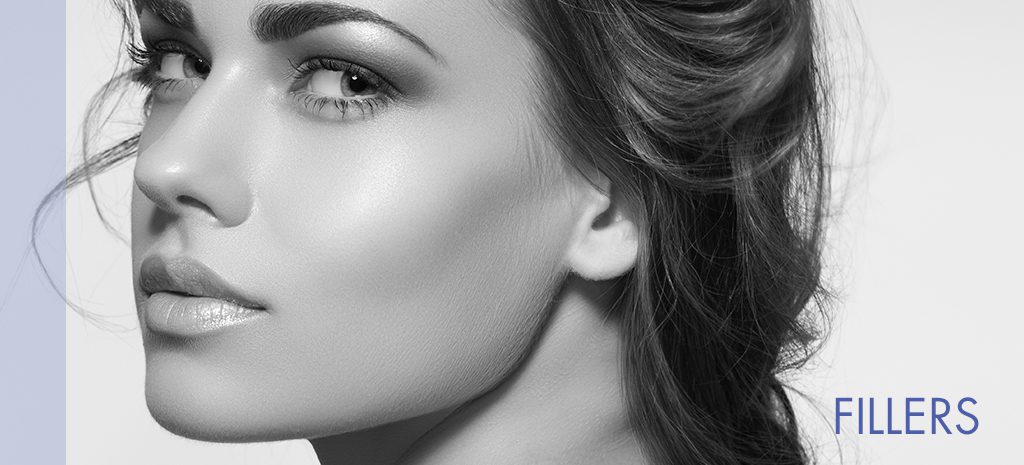 A Powerful Set Of Tools For Different Areas Of The Face
When used appropriately, injectable fillers can bring a long-lasting, rejuvenated look to various areas of the face.Fillers can be used to correct creases and folds that are not due to muscle activity. And different fillers are specialized to correct different issues.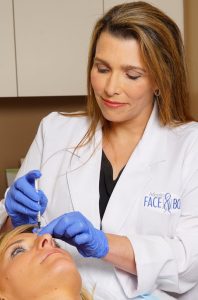 Are You a Candidate for Face Fillers?
You might be a candidate for fillers if you:
Want to remove wrinkles and lines
Want to see rapid results
Want to avoid complex surgical procedures
The Procedure for Dermal Fillers
Dr. Elizabeth employs the various fillers to address different needs to give a "lifting" effect to the face. Fillers may be used for minor corrections in small amounts. However, significant volumes of injectable fillers can be used to perform a "Liquid Facelift." This can be an effective approach for someone wanting a more youthful appearance quickly or without surgery.The most popular fillers are the hyaluronic acids which are composed of a gel like substance that is found in our bodies in between the cells and lost as we age. Fillers can be used for the nasolabial folds, lip augmentation, and deep dermal lines. Newer fillers can be placed deeper to revolumize the face and restore the "apple to the cheek" re-creating youthful highlights that become hollows and shadows as we age.Different fillers have different purposes and Dr. Elizabeth and her staff will select the ones that are the best fit for the issues you want treated.
Recovery
Recovery from simple injections is quick. There may be some irritation around the treated area initially, but that will quickly dissipate.  Bruising is a possibility but is usually minor.
Results
One advantage of dermal fillers is that results are achieved quickly. You will see smoothing of the skin and reduction of wrinkles and lines almost immediately. With the new long-lasting fillers, results can last from 6 months to two years!