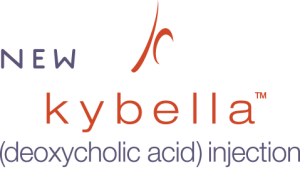 Kybella® destroys fat cells
An accumulation of fat in the under-chin area can be unflattering and annoying. Commonly referred to as a "double chin," it can be a struggle to get rid of fat build up in this area. Kybella® injection is a quick and simple office procedure that's easily administered and designed to destroy fat cells and get rid of fat from under the chin. The injection is a less invasive alternative to liposuction or surgery to treat double-chin fat.
A truly natural remedy
The active ingredient in Kybella, doexycholic acid, is a naturally occurring molecule in the body that aids in the breakdown and absorption of dietary fat. When injected into the fat beneath your chin, Kybella causes the destruction of fat cells. Once destroyed, those cells can no longer store or accumulate fat. Dr. Elizabeth will design a customized treatment plan to help you improve your chin profile.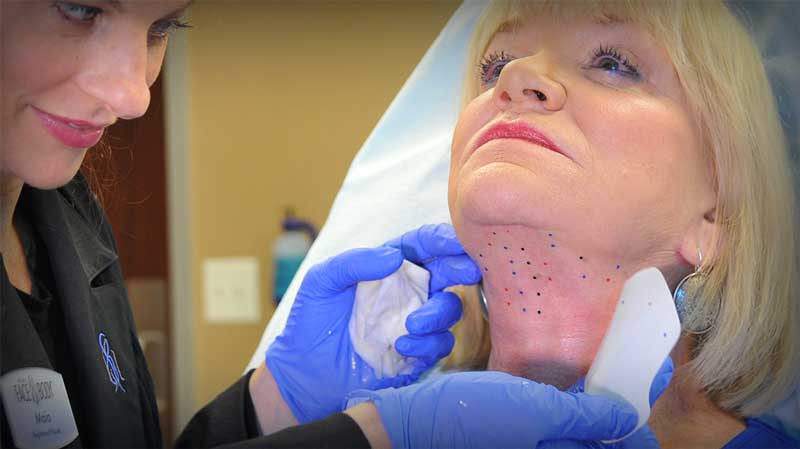 Multiple treatments will be required
Kybella is usually administered in multiple visits, spaced a month apart. Each treatment will consist of multiple injections, taking about 15 minutes. Many patients experience visible contouring of the chin profile in two to four treatment sessions. Up to six treatments may need to be administered for optimal results.