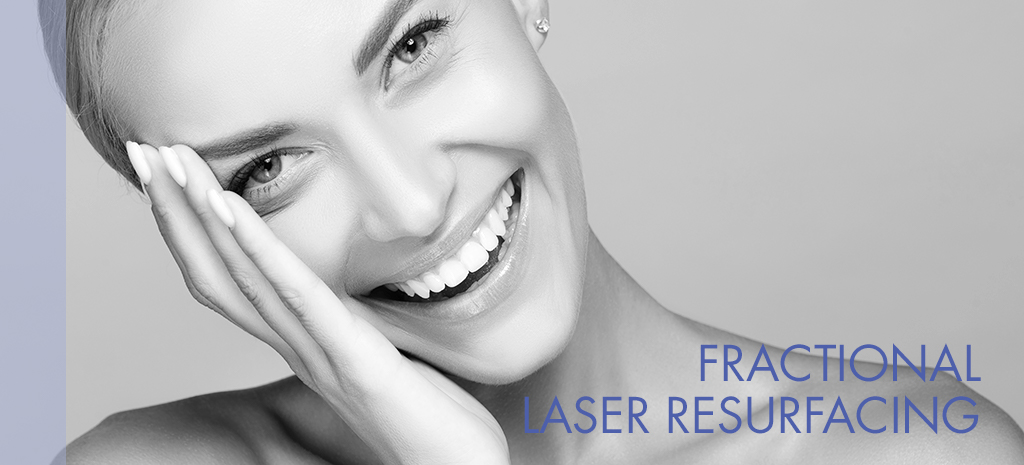 Smooth Wrinkles, Scars, and Improve Skin Texture With Laser Technology
Laser skin resurfacing is a treatment used to smooth skin by removing sun damaged skin and creating new collagen and elastin to form. A fractionated laser remove microtunnels of tissue and heats surrounding tissue as well.   As the areas heal, new collagen and elastin is created, smoothing skin and wrinkles.  It can also help lessen pigmentation from sun damage.  Sun-damaged skin of the neck and decolletage can also be resurfaced with this technology.
Are You a Candidate for Laser Skin Resurfacing?
You may be a candidate for Laser Skin Resurfacing if:
Your skin has been damaged by sun
You have acne scars
You have wrinkles you'd like removed or softened
You look older than you think you should
When you schedule a consultation, our staff will explain the procedure in detail and give you an idea of expected outcomes.
How the Skin Resurfacing Procedure Works
Fractional skin resurfacing with a carbon dioxide (CO2) laser removes portions of the epidermis and penetrates into the papillary dermis, stimulating healing with new collagen formation. The result is a smoothing of wrinkles with improved skin tone and texture. There is typically minimal discomfort. Depending on the number of areas to be treated, the procedure may take from half an hour to an hour.
Recovery
After the procedure, ointment is applied to keep the skin moist as it heals. Healing takes place over 3-7 days and resembles a sunburn for a few weeks.
Results
The technique can be effectively used to reduce fine lines and wrinkles from around the eyes, mouth and forehead, as well as shallow scars from acne.