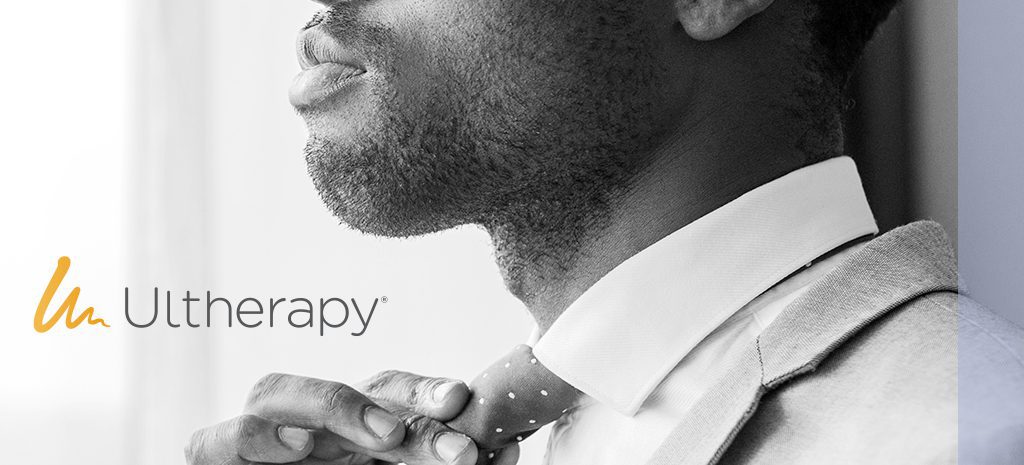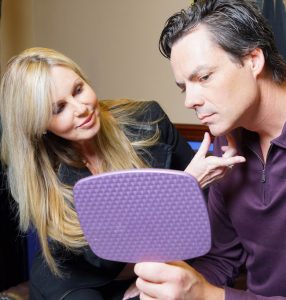 If your desire is to noninvasively lift the skin of the neck, under the chin, or the eyebrows, Ultherapy® is an excellent option. The only technology cleared by the FDA to say it actually "lifts" the neck and brow without surgery, Ultherapy is as close as you can get to a nonsurgical face or necklift.
The Ultherapy Procedure
The Ultherapy® procedure stimulates collagen production by delivering focused ultrasound energy not only to the dermis of the skin but to the foundation layer (SMAS) underneath it that is typically tightened in surgical lifting procedures.   This energy triggers a natural response under the skin and in this foundational layer, jumpstarting the regenerative process that produces fresh, new collagen and with it, lifting and tightening of tissue. While it won't duplicate the results of a facelift, Ultherapy® is a clinically proven, non-invasive alternative—no cutting or disrupting the surface of the skin. And because it uses only ultrasound energy, it is safe for all skin types.
Benefits of Ultherapy® Treatments
Ultherapy® is the only cosmetic procedure to use ultrasound imaging, affording the practitioner greater precision when targeting the layers of tissue during the treatment. At Atlanta Face & Body, Dr. Elizabeth participates in all Ultherapy® treatments herself, to optimize your results.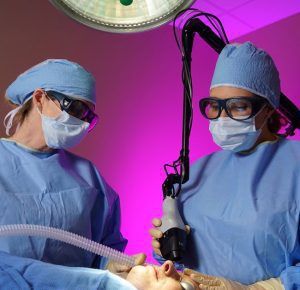 Dr. Elizabeth also offers our Signature Comfort Protocol, thereby minimizing the mild discomfort experienced by some.   This treatment has some intensity because it goes deeper than other technologies, but we make your comfort a priority so you can take advantage of this great treatment with peace of mind.