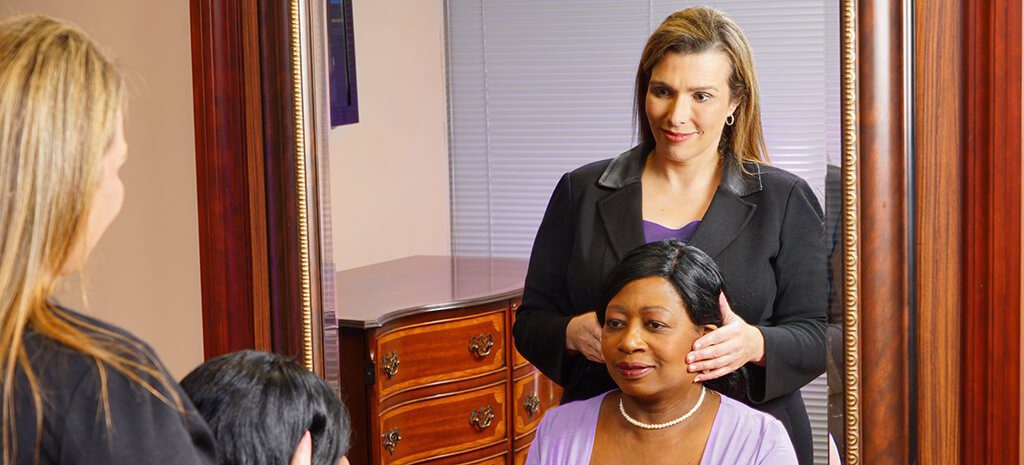 What to expect and how to do your homework before electing a procedure.
The effects of time and gravity on our skin are, unfortunately, a part of life for all of us at some point. Luckily, there are options available for people in the Atlanta area who wish to ease the unwelcome skin features of getting older. Facelift surgery can be a substantial confidence booster for people concerned with sagging skin on the face. In the hands of a skilled, board-certified cosmetic surgeon, this elective procedure (whether surgical or minimally invasive) allows for patients to recapture a more youthful look, often taken for granted in our younger years.
If you're considering a facelift procedure in Atlanta, you're probably wondering where to start as there seems to be no shortage of options available. Metro Atlanta, especially, seems to have plenty of options as far as reputable surgeons/practices and an abundance of varying procedures available.
There are many things to consider before electing to have this complex procedure, especially in choosing the right cosmetic surgeon. The information contained here will help you make the best possible informed decision.
First of all, what is facelift surgery?
A facelift is an elective surgical procedure that results in lifting and firming the skin of the face and/or neck. As we age, our skin naturally loses volume and elasticity, resulting in the onset of wrinkles and a loose, sagging appearance to the skin. The face and neck are the most prominent areas where these unwanted effects occur. Although it's a natural part of getting older for everyone, most people tend to be self-conscious about the visible signs of aging on the face and neck. This leads to many thousands of people worldwide seeking some form of facelift surgery each year.
What specific areas of the face can be effectively treated with a facelift?
Upper face: forehead, brow, eyes
Midface: cheeks, nose, area above the upper lip
Lower face: lips, chin, jawline
Neck
What conditions can be addressed?
Drooping brow/eyelids
Deep wrinkles
Sagging Skin
Jowling
What different types of facelifts are available?
Facelifts are typically characterized by four types – liquid facelift, laser facelift, mini-facelift, and full facelift.
Women in their late 20s and 30s who have lost most of their baby weight typically have a triangular or heart-shaped face where the cheeks are highlighted in an upward direction, which is characteristic of a youthful appearance. But as we age, the effects of time and gravity invert that upward direction and shift the emphasis to the lower face. The minimally invasive liquid facelift uses precisely placed fillers, sometimes in combination with neurotoxins, such as Botox® and Xeomin®, along with your body's own Platelet Rich Plasma, to lift and contour the features of the face and bring back that youthful triangular look without surgery.
Liquid Facelift Quick Facts:
Noninvasive
Quick recovery (3-4 days)
Most popular in 30s and 40s age group
Price range $3,000 to $4,000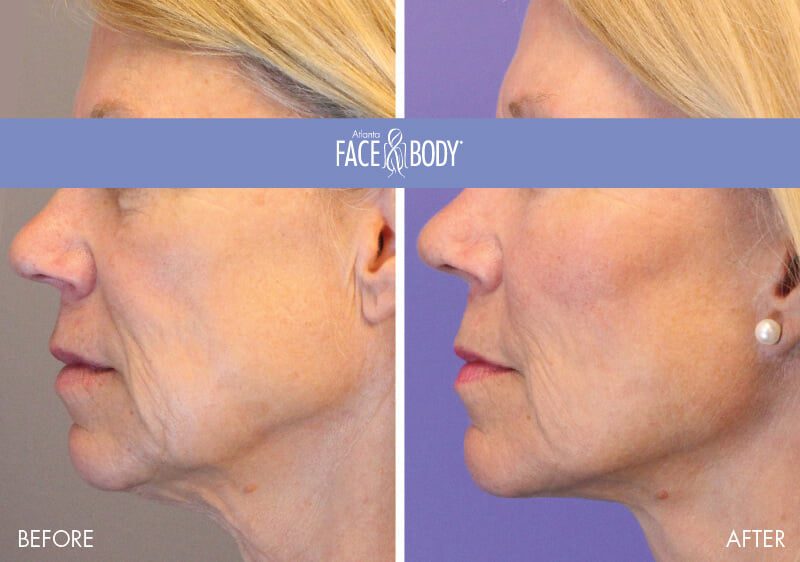 This type of procedure is designed to rejuvenate the face and neck without the downtime and bruising that usually accompanies more traditional surgical procedures. Many people, especially those just beginning to experience the early signs of aging, are opting for less invasive procedures like a laser facelift. A skilled surgeon will make several small access points by the ears and the chin. Numbing fluid will then be injected into the areas to allow for a laser to treat the skin and the underlying tissue beneath. Fatty tissue is removed, resulting in a more contoured look. The procedure typically takes less than an hour and can be done with local anesthesia. 
Laser Facelift Quick Facts:
Minimally invasive
Quicker recovery (usually less than a week)
Most popular in 30s and 40s age group
Price range $4,000 to $5,000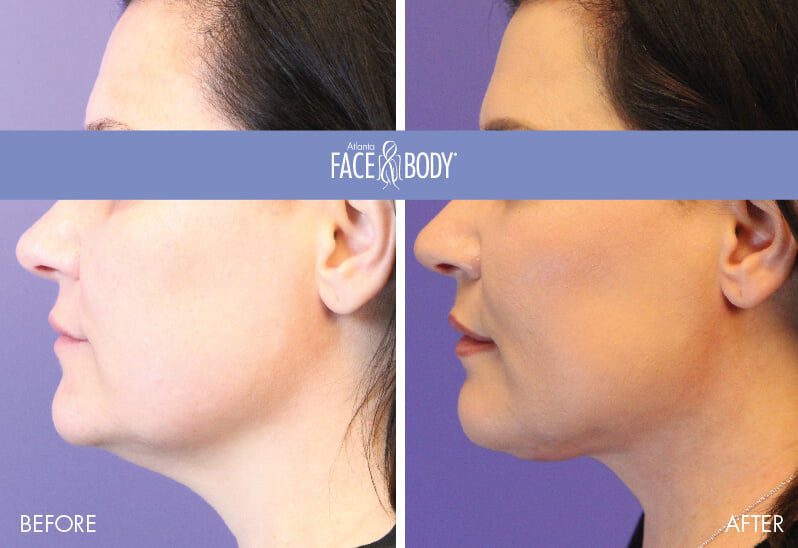 Males and Females with a mild degree of "jowling" and sagging skin are often good candidates for this mildly invasive procedure. A mini-facelift allows your Atlanta cosmetic surgeon to tighten facial tissues with shorter incisions typically located along the hairline above each ear and/or in the natural creases around the ear. Skin around the cheeks is lifted and tightened to redefine the jawline and alleviate the appearance of jowling. Depending on each individual case, a mini-facelift may be performed using local or general anesthesia with sedation. This procedure offers people a means of addressing the early signs of aging before they become too pronounced, which results in delaying the need for more extensive surgery by many years.
Mini-Facelift Quick Facts:
Less invasive than a full facelift with shorter incisions
Can be performed with local anesthesia
Most popular in 40s and 50s age group
Price range $7,000 to $8,000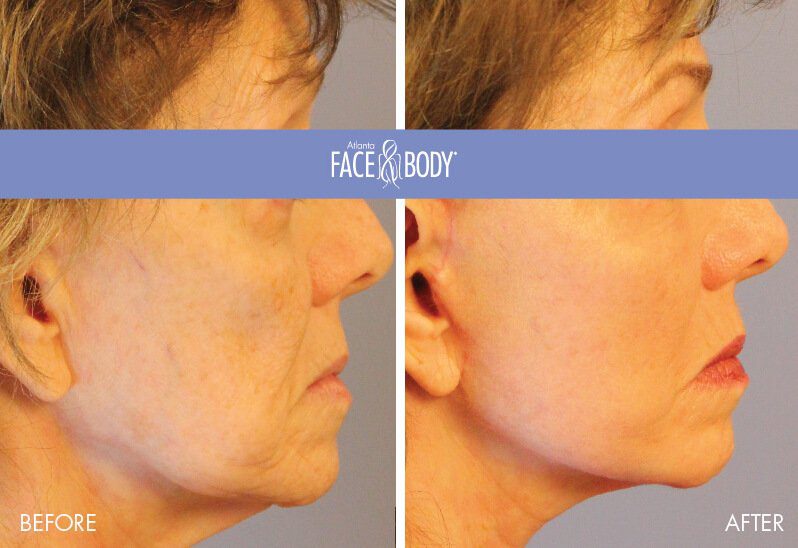 The full facelift (often called a "traditional" facelift) addresses more moderate to advanced signs of aging around the face and neck. It's a more extensive procedure than a mini-facelift with longer, deeper incisions, therefore resulting in more recovery time for patients. However, the results are much more dramatic than with a mini-facelift. During the procedure, a surgeon will make incisions located just behind the hairline, starting near the temples, and around the front of the ear to reposition the deeper tissues. Excess skin is removed, smoothing wrinkles and eliminating jowling and sagging skin under the chin, restoring a much more youthful appearance.
Full Facelift Quick Facts:
Addresses moderate to advanced signs of aging
Offers dramatic results
Most popular in 50s and 60s age group
Price range $11,000 to $12,000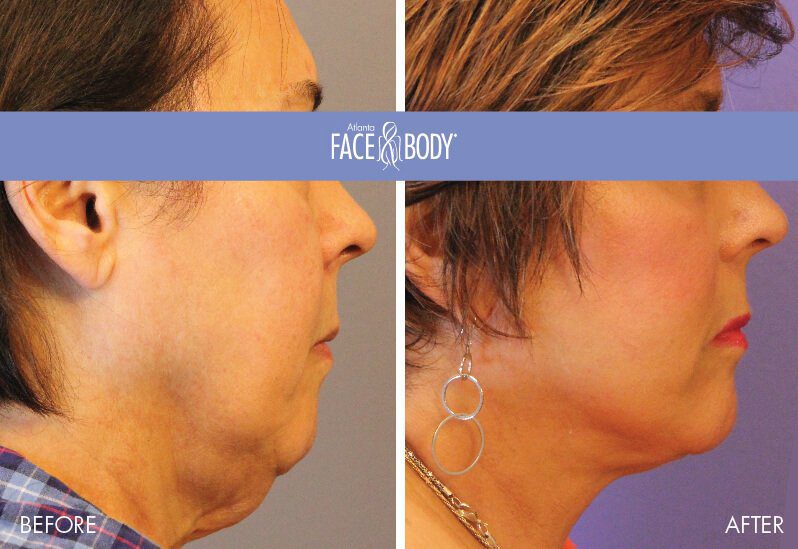 Along with the four basic classifications of facelifts, the face is broken down into three separate regions ­– the upper, mid, and lower face. A common misconception with facelift surgery is that it takes one general procedure to tighten all areas of the face at once. But the reality is that most procedures, in the typical sense, generally treat the mid and lower regions of the face. An upper facelift, commonly called a brow lift, is a separate procedure, although it can be performed in conjunction with the mid and lower facelift.
In addition, procedures can be further characterized by specific areas, such as eyelids, cheeks, jawline, and neck, among others.
What can I expect as far as recovery and results with a facelift?
In most cases, the recovery process is surprisingly quick, with many patients returning to normal daily activities in about two weeks even after a full facelift. Four weeks is recommended for any kind of strenuous activity, like heavy exercise. These timeframes are even shorter for those who undergo one of the less invasive types of facelifts. Every patient heals differently, however, so your surgeon will explain with you in detail what you can expect.
One of the primary concerns patients have about facelift surgery is how long it will take for them to look presentable after their procedure. After all, a facelift is not like other cosmetic procedures performed on the body that can be covered up with clothing. Bruising and swelling are very common after surgical facelift procedures and typically hit their peak about two days following surgery. After that, the bruising and swelling gradually start to subside. During recovery, it's even more important to protect your face from the damaging effects of the sun, with either sunscreen or a wide-brimmed hat. That's good advice for Metro Atlantans who are either in the heart of Midtown, out and about in Cobb County, taking a stroll in the Vinings, or anywhere in between.
As far as long-term results, while no procedure can literally stop the hands of time, you can expect to look years younger after a skilled surgeon performs your procedure. And it's important to do your part to ensure your results keep looking their best. That includes maintaining a healthy weight, using regular sun protection, and adopting a healthy skincare regimen at home to protect your skin from any preventable aging. These efforts will help your new look age more naturally with you.
What kind of price range can I expect for a facelift?
Based off a national survey from the American Board of Cosmetic Surgery, facelift procedures in Atlanta range from about $7,700 to just under $12,000, depending on the extent of surgery needed for desired results.
What's my next step to getting a facelift?
Perhaps the most important factor of all when considering a facelift procedure is to choose the right cosmetic surgeon. Do your research on the surgeon, their practice, and read reviews. When consulting with potential surgeons, make sure you ask them about their specific training and experience in facial cosmetic surgery. Also, find out how many procedures they have performed and ask to look at plenty of before and after photos during your consultation. Above all else, always select a board-certified cosmetic surgeon.
If you are concerned about the effects of aging, loss of elasticity and sagging skin, a facelift may be a great option to consider. When performed by the right surgeon, it can be a safe and extremely effective way to restore the look of youth and send your confidence level soaring.