Here are the latest offers and promotions from Atlanta Face & Body: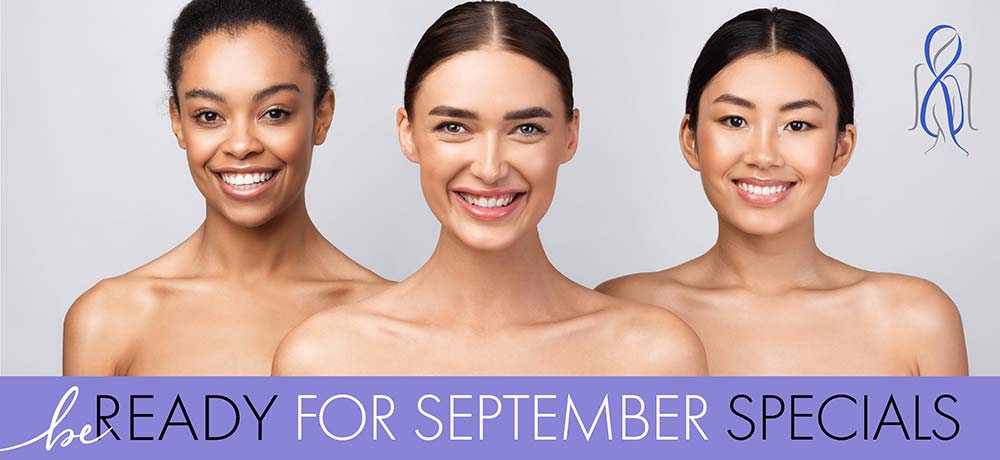 September Specials
Send off summer right with our sultry September specials!
Check out our sizzling September specials! From now until the end of the month, take advantage of these hot deals and Be Ready to sail into a new season with the skin of your dreams!beautiful journey NOW with these timely offers!
SkinPen®:
Purchase a series of 4 SkinPen microneedling treatments and get 4 treatments with PRP (Platelet-Rich Plasma) for FREE!
SkinPen doesn't rely on heat or chemicals. This treatment stimulates your skin and rejuvenates it for a younger looking you!
IPL Photofacial:
Buy 3 Photofacial treatments and get 1 for FREE, plus a FREE NEOCUTIS® Aftercare Post-Treatment Soothing Cream!
Looking to erase mild sun damage, brown spots, or freckles? The IPL (Intense Pulsed Light) Photofacial treatment can reduce irregular pigmentation on the face, neck, or chest!
VI Peel (Face & Body):
Buy 2 sessions and get 1 FREE!
Stimulate anti-aging collagen with a VI PEEL. Unlike other peels, the VI Peel exfoliates your skin and stimulates the production of new proteins.
Morpheus8 Body:
25% OFF a series of 3 treatments for any area!
Morpheus8 can help finalize your body-contouring goals through effective mirconeedling that helps with skin tightening, fat-melting, and treating cellulite and sagging skin
To further sweeten the pot, purchase any of these packages and get a FREE PEAR 3D skin analysis to track your progress! Call us today at (678) 888-3223 to claim your favorite special before September slips away!
About PEAR 3D:
The PEAR 3D skin analysis combines the best of photography and skin analysis together in an effective tool for skin evaluation. A specially developed digital camera quickly capture's and processes the images into a computer database system which shows the pores of the face and other skin areas in three-dimensional detail.
The multi-faceted analysis is collected by taking multiple images of the skin and its layers simultaneously. These incredible cameras not only capture the skin in nearly microscopic detail, but they also can potentially reveal damage that can't be seen with the naked eye. PEAR 3D is painless, quick, and comfortable.
From now until the end of the month, we're offering this incredible treatment option with the Queen of Threadlifts herself, Dr. Elizabeth, at $800 OFF! Schedule a consultation today and Dr. Elizabeth. She will go over the treatment and savings with you!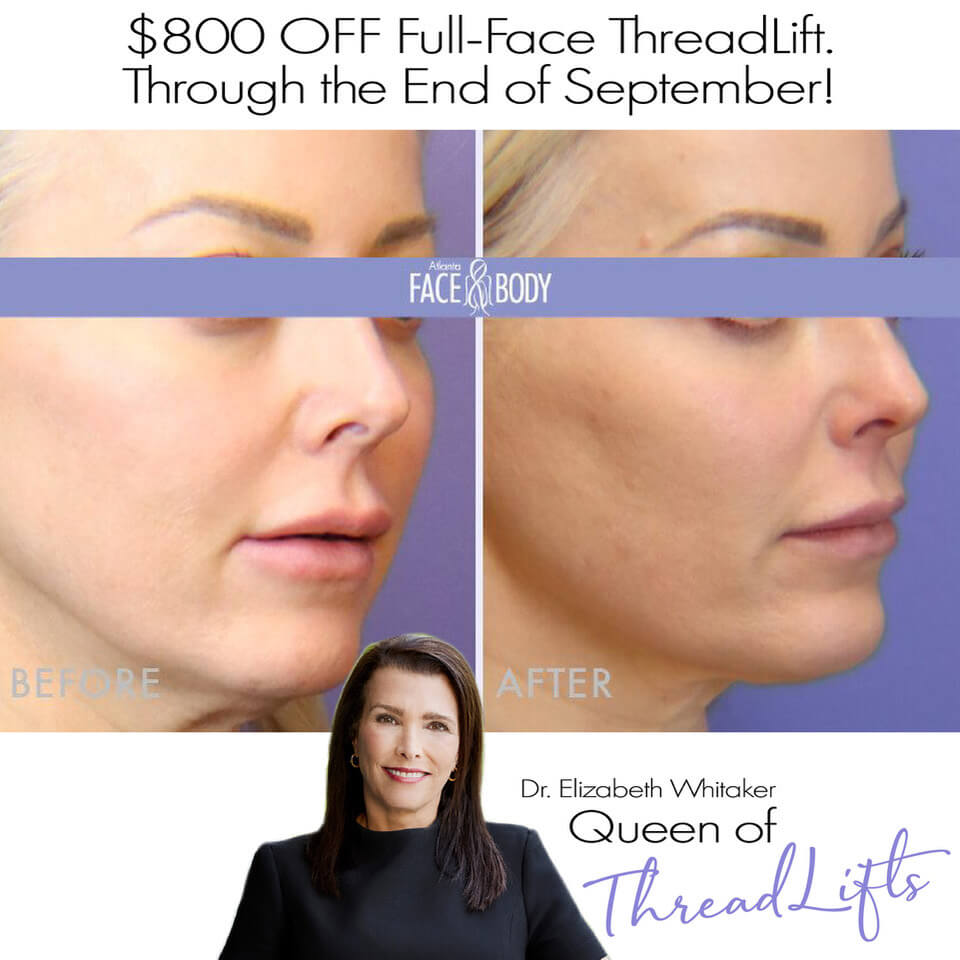 Consultations required for each package. All offers expire 9/30/2023 and cannot be combined with any other offer.
Call (678) 888-3223 to Purchase!
Treat yourself now to Be Ready later!
With the fast approach of a new season, now is the time to get certain aesthetic treatments so you can enjoy the full results by the time all your plans fill up your calendar. That's what it means to "Be Ready."
Our September specials feature several of those treatments that take a little time for beautiful results to shine through.
So, if you're plans include a special event like a wedding or a trip overseas or just enjoying the Fall festivities, plan now so you can enjoy the full benefits of your treatment in time for that next beautiful event.