Skin Treatments Offered By Atlanta Face & Body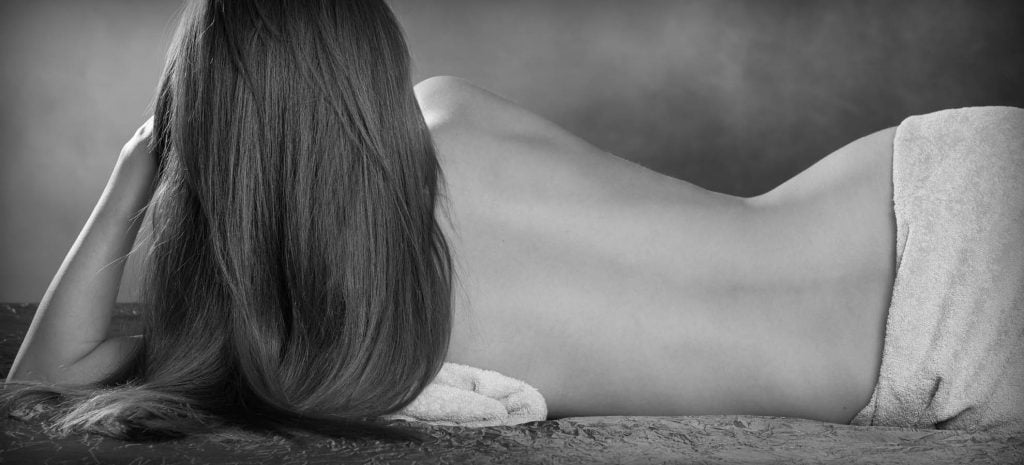 Neurotoxins are injectable medications that can be used to temporarily reduce or eliminate wrinkles in the forehead, frown lines, and other signs of aging. They produce almost immediate results and can be repeated as needed. Dr. Elizabeth and her staff at Atlanta Face & Body treat hundreds of patients with neurotoxins with excellent success.
BOTOX Cosmetic is a proven neurotoxin solution that has been used effectively for years. Xeomin is used to especially target frown lines.
Fractional Laser Skin Resurfacing is a treatment used to smooth skin by removing sun damaged skin and creating new collagen and elastin to form. A fractionated laser remove microtunnels of tissue and heats surrounding tissue as well.  As the areas heal, new collagen and elastin is created, smoothing skin and wrinkles. It can also help lessen pigmentation from sun damage. Sun-damaged skin of the neck and decolletage can also be resurfaced with this technology.
Lasers have emerged as a powerful non-surgical way to improve skin appearance, reduce fat, and shape the body. Dr. Elizabeth and her team at Atlanta Face & Body use lasers, either individually or in conjunction with other treatments, to provide patients with the best possible results.
Fractional laser resurfacing can be used to smooth skin and stimulate the production of collagen. Photofacials can brighten and tighten skin for a more youthful look. Laser hair removal ends bleaching, plucking, and shaving for good. Radiofrequency skin tightening contours the face without downtime.
Injectables are a widely used category of treatments because they are effective, non-surgical, and have little to no downtime. Atlanta Face & Body provides a spectrum of injectables to its patients. They can be used to remove wrinkles, replace fat under the skin to smooth the face or hands, and stimulate the production of collagen, which makes the skin look younger.
Botox is a neurotoxin that relaxes facial muscles and smooths wrinkles. Xeomin is another neurotoxin that especially effective on frown lines. Injectable fillers are used to smooth, shape, and generate collagen.
Atlanta Face & Body offers a number of non-surgical treatments that can be used to tighten skin and deliver a fresher, more youthful look. Dr. Elizabeth and her staff at Atlanta Face & Body can help you understand which of these treatments may be a good choice to accomplish your goals.
Microneedling is a minimally-invasive skin rejuvenating procedure that promotes scarless healing and stimulates collagen production. Vivace RF Microneedle uses radiofrequency technology to enhance results. With fractional laser resurfacing, laser light stimulates the skin to smooth and rejuvenate it. Ultherapy can lift the neck or brow without surgery. Photofacials use light to make skin look more youthful and smoother.
Atlanta Face & Body helps its patients find the most effective treatments to reach their appearance goals. Among those are simple treatments like our non-surgical skincare options. Topical treatments can often deliver very positive results.
Revision Skin Care provides targeted treatments to fight aging. Skin Medica products stimulate collage production with prescription strength medications. Latisse is a treatment specifically to help grow longer, thicker eyelashes.
Hair loss in women poses unique challenges. But there have been new advances that give many women hope for thicker, more beautiful hair. Atlanta Face & Body now offers Platelet Rich Plasma (PRP) Hair Loss Therapy. This is one of the most talked-about new therapies for women's hair loss because PRP can improve hair health and encourage regrowth. PRP can be used the treatment of Androgenic Alopecia (Female Pattern Hair Loss), Alopecia Areata, and Traction Alopecia.
Learn more about Hair Restoration and Rejuvenation in Atlanta