Ready or not, here comes the sun!
Swimsuit season is officially upon us. The Summer of '19 is brimming over with a freshly flirty batch of swimsuit trends.  A handful of styles suited for sea andshore ride the biggest waves ready to showcase the women of summer – wherever they chase the sun.
High-Cut Bottoms
From triangle bikinis to elegant one-piece suits, on-trend high-cut bottoms are a must-have to cast a spotlight and sleekly elongate legs.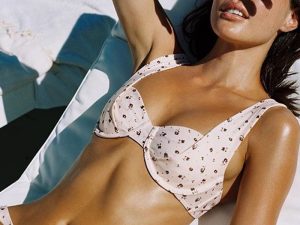 Underwire Top
Girly retro underwire tops summon up the classic beauty icons of the 1940's- paired with boy boxer shorts or high-waisted bottoms.
Flirty Fabrics
Smocked fabrics in vintage feminine florals bring out the sweeter side of soft summer breezes in classic high-rise two-piece or bandeau-top one-piece.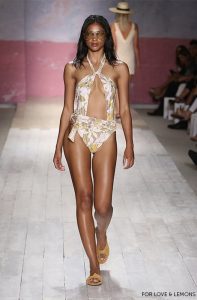 Belted One-Pieces Ring with Flair
Sport yourbest tan against summer's creamy off-whites in a one-piece with sexy asymmetrical shoulders or timeless
bandeau … flaired with a gold ring or belted at the waist.
Animal Prints
From leopard to jaguar to zebra stripes, the animal print craze continues to roar – ready to make another run in the sun this season.
It's time to suit up.
The real question is …. are You ready?
Beautifully You Basics.
SculpSure®the latest advance in noninvasive body contouring is a game changer that targets individual problem areas. Early results seen as quickly as 6 weeks!  Optimal results in 12 weeks. No surgery, no suction, no freezing, no painful massage, no downtime! Atlanta Face & Body is the first plastic surgery practice in Atlanta to offer this breakthrough procedure.  A remarkable 95% Patient Satisfaction. 
Find out more about SculpSure and other Beautifully You non-surgical and surgical body procedures at Atlanta Face and Body, call 678-888-3223 or go online for a FREE consultation.